This year, the world has ushered in the explosive period of AIGC, and the rapid development of AIGC technology has swept across the entire society, all walks of life are beginning to explore how to integrate with the AI era. Damon is seizing this wave of enthusiasm, fully utilizing cutting-edge technologies such as artificial intelligence and digital twins, and utilizing the AIGC platform for innovative transformation.
With customers' increasing demands for the quality, efficiency, and cost-effectiveness of logistics systems and intelligent devices, Damon is focusing on the three major needs of customers, gathering forces to build Damon Engineer Platform, independently developing various logistics engineering technology tools in parallel, integrate the wisdom of experienced logistics engineering experts to it, and improve project implementation efficiency and project quality.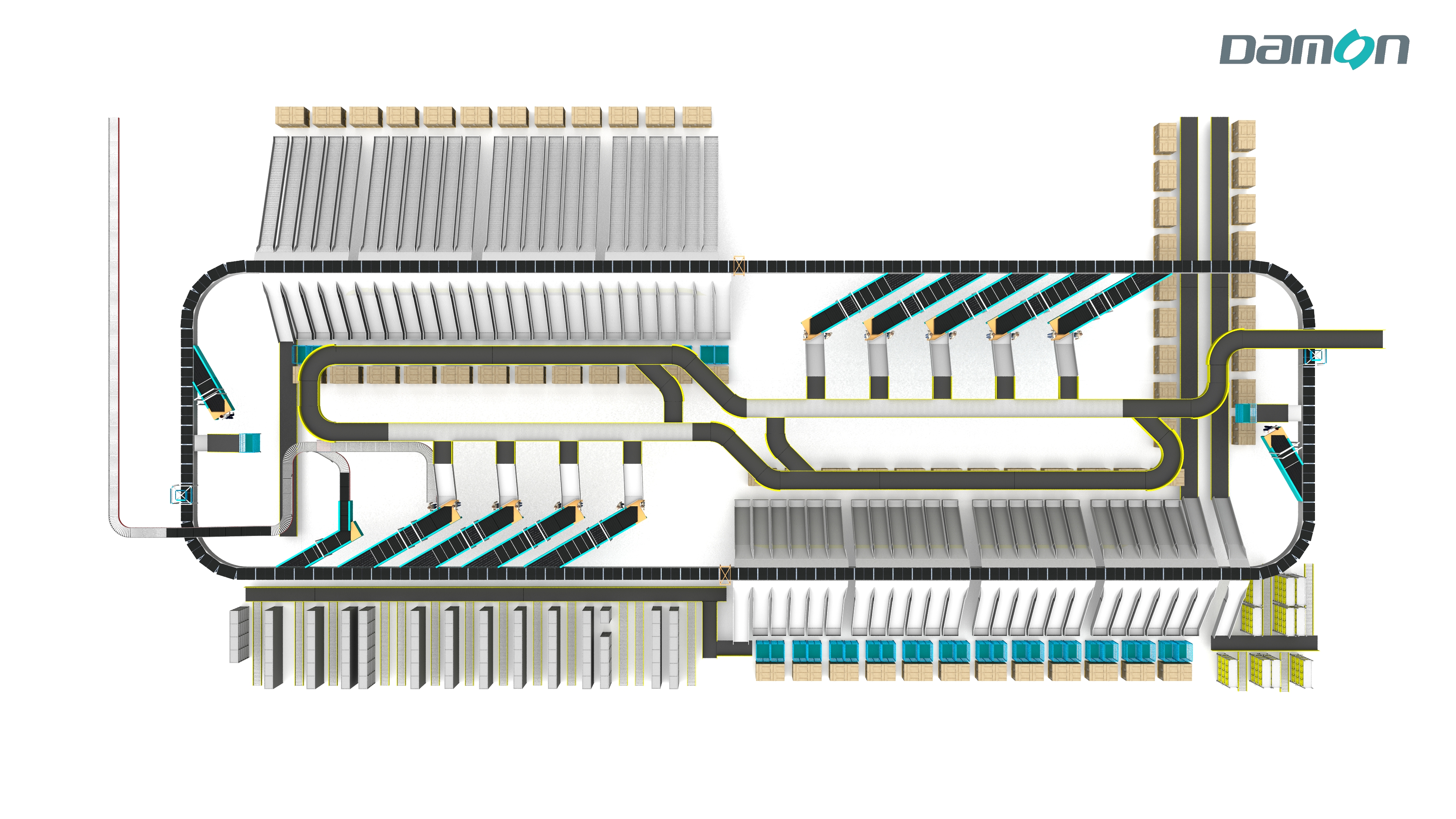 After completion, this set of digital system will run through the whole process of project delivery from pre-sales system layout to debugging and simulation during sales to after-sales remote operation and maintenance. According to the working characteristics and delivery contents of each major business department involved in the logistics system project, the above tool modules can be quickly called, and connected with PMS, QMS and ERP systems, to thoroughly get through the project progress, quality and cost data, and support project management and operation, effectively enhancing Damon project's core capabilities. As a complete set of standardization, modularization, and automation toolkits, this platform will continuously iterate and upgrade to connect upstream and downstream businesses, achieve data and resource sharing, and help customers achieve faster delivery overall project value delivery. In the future, it will empower the entire intelligent logistics industry chain and ecosystem.

1)System layout tool
During the sales phase, the main focus is on the implementation of the solution. In response to the problem of low efficiency in manually drawing system layout drawings, Damon has developed version 1.0 of system layout tool - Intelligent Selection System, which takes into account non-standard requirements. All plan planning and engineering refinement personnel can build and improve the overall system layout on this platform, independently configuring and modularizing disassembly and splicing like building LEGO. Automatically generate static electronic scheme drawings that combine 2D and 3D, and can synchronously output equipment lists and detailed drawings. The hardware equipment and interaction interfaces of the electronic control part can also be fully identified on the drawings, making it easy for subsequent implementation, control, or changes of the project.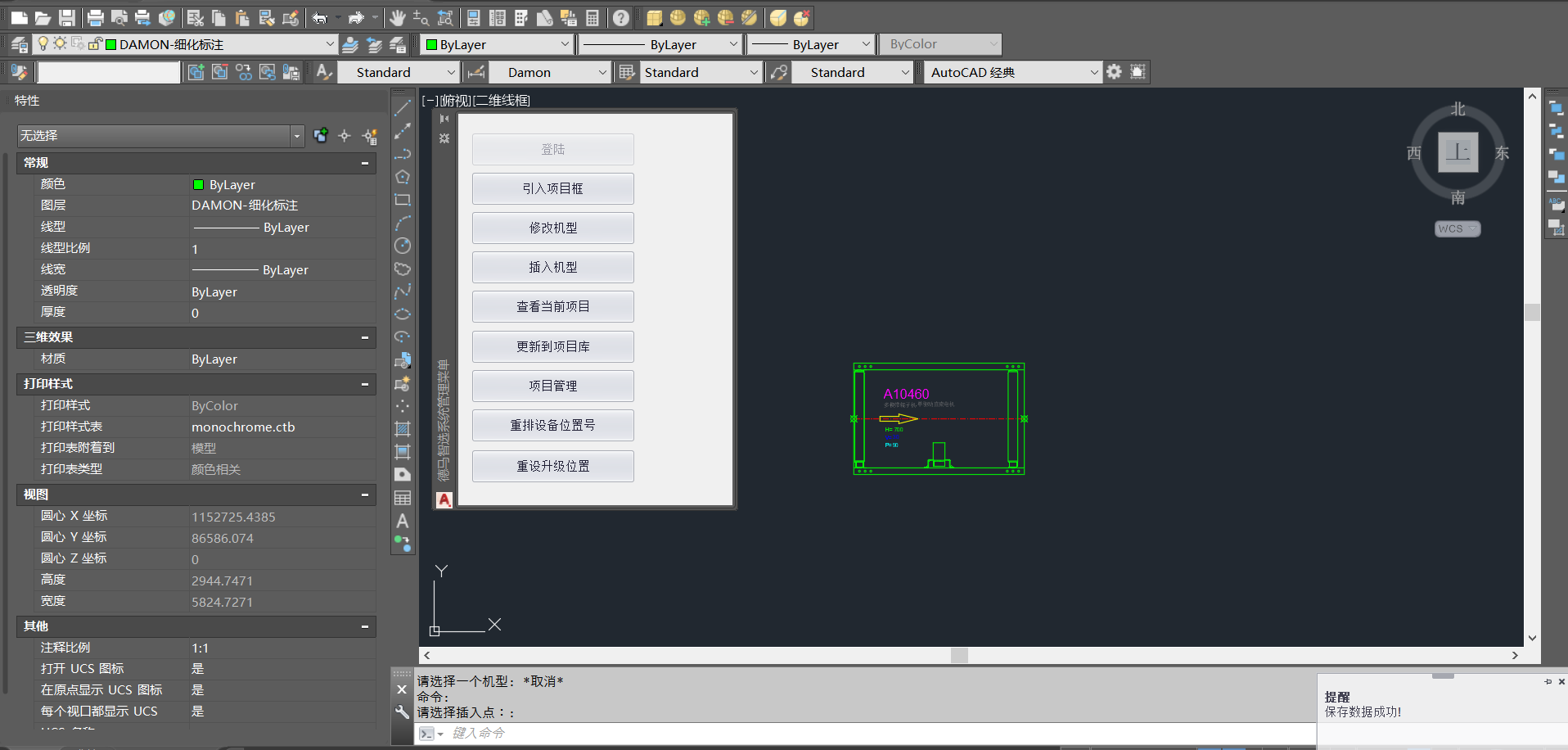 2)Data simulation tool
In order to more efficiently and vividly display the overall rendering of the plan to customers, Damon has integrated dynamic data simulation tools. Based on the drawings generated by the system layout tool, a three-dimensional system model is built, and the overall business logic of system project is incorporated through AI algorithms. Specific instructions for the electrical control and software parts are attached, presenting the system in an interactive 3D animation format. Through dynamic simulation and operation, Damon verifies the rationality of logistics system deployment and equipment selection, examines the system's processing capacity and flow bottlenecks, exposes problems in the design end in advance, and conducts targeted optimization to meet the practical application needs of customers with cost-effective solutions.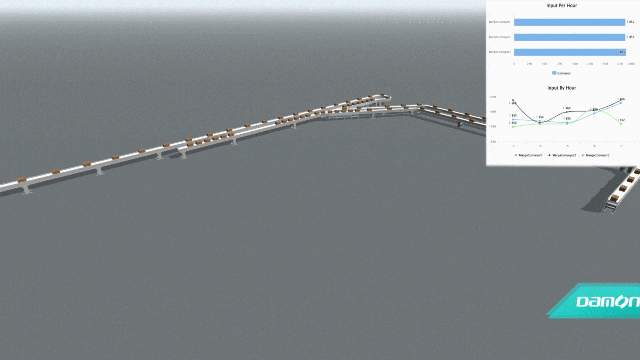 3)Solutions quotation tool
In order to make the quotation estimation of system project more accurate, Damon has independently developed a solution quotation platform tool, which includes multiple small segmented business quoter. It can generate specific solutions and equipment lists based on the system layout tool, and according to specific solutions and equipment lists that can be generated based on system layout tools, automatically generate the overall quotation of solution by configuring key parameters such as equipment, labor, and travel costs. At the same time, it can update the quotation in real-time according to the changes of solution, achieving supply chain upstream and downstream rapid quotation, significantly shorten the delivery cycle of solution quotations and improve timeliness.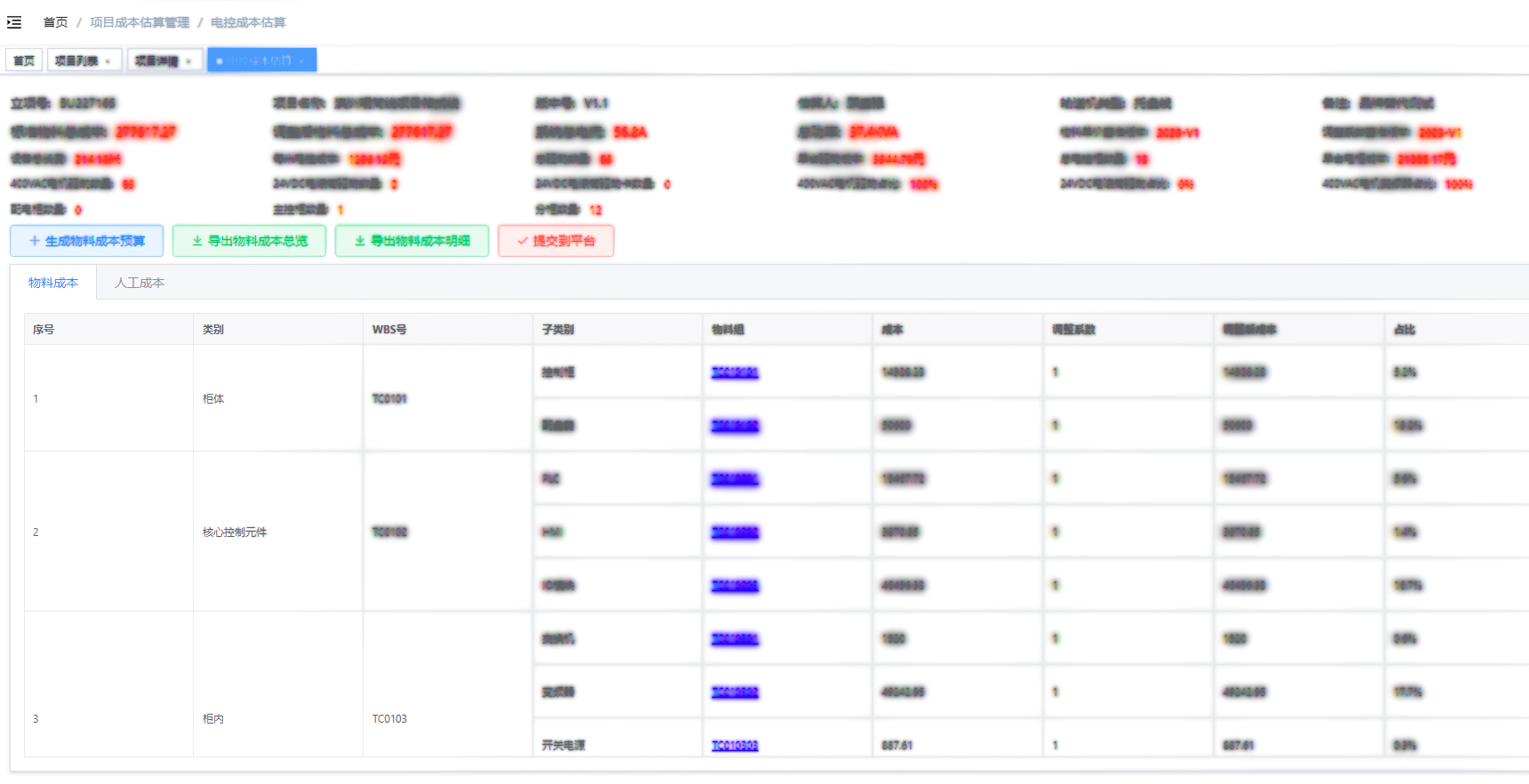 4)Hardware design tool
Relying on Damon's hardware design tools, electronic control technology department can achieve functions such as selecting electronic control components, quickly building electronic control circuits, and automatically generating 3D drawings. Through simple algorithms and logical configurations, as well as importing automatic detection rules, the error rate of manual design is greatly reduced. This tool can open up external procurement and self-built cabinet business, combined with 3D cabinet design drawings, all data and labels can be provided to the factory, and process by using full/semi automated equipment to avoid material waste.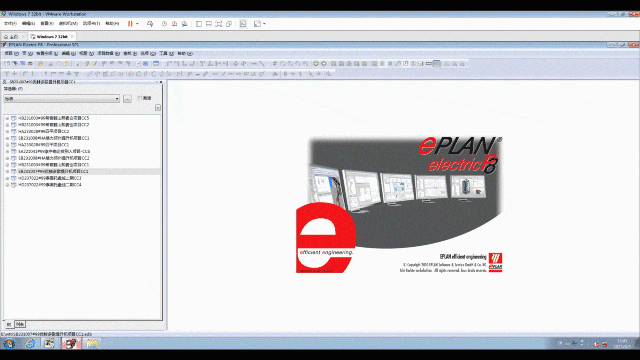 5)Control programming tool
Damon control program design tool is mainly used to design and write all relevant control programs, touch screen programs and other PLC programs, control programs, through parameter configuration, generate program code with one click, import into Siemens programming software, basically can accurately issue control instructions, reduce manual programming errors.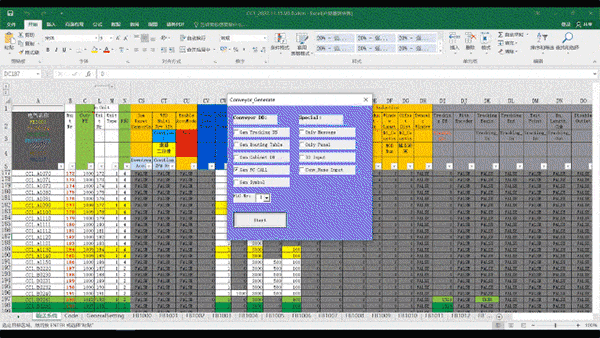 6)Electronic control simulation tool
In order to avoid bringing electronic control PLC program problems into customer project sites, Damon uses self-developed electronic control simulation tools to build simulation models, access to electronic control PLC program and third-party peripheral interface programs, and seamlessly connect with WCS software to conduct electronic control debugging in 3D virtual scenes, simulate and test operation situation of the entire system, debug electronic control part smoothly during design. The PLC program logic errors can be completely corrected in the simulation stage.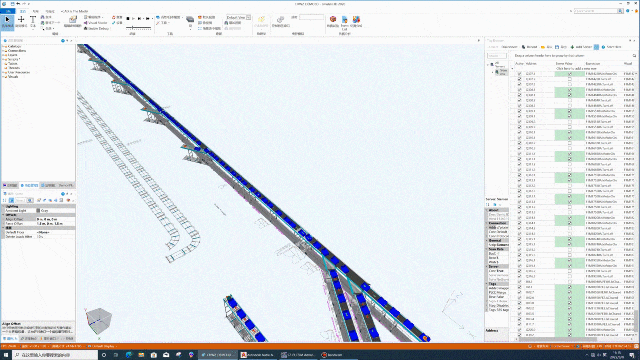 Electrical design as a key link in logistics engineering, in order to improve the refining ability of project electric control, at present, the electrical design tool of Damon is currently updated from 1.0 to 2.0 iteration, after upgrading to the WEB end, it can be able to directly connect with data will further enhance platform's openness and compatibility.
7)Intelligent detection platform
After all products are manufactured in the factory, quality inspection testing is required before the equipment leaves factory. To ensure the high-quality output of products, Damon has created an intelligent monitoring platform that enables each device to run on power. Through modular dynamic testing, it collects core data of equipment, and automatically generates product quality reports. In the future, the platform will deploy cloud system. At that time, project sites across the country can remotely access the platform to bind data, scan codes to view product quality inspection information, and achieve product quality traceability.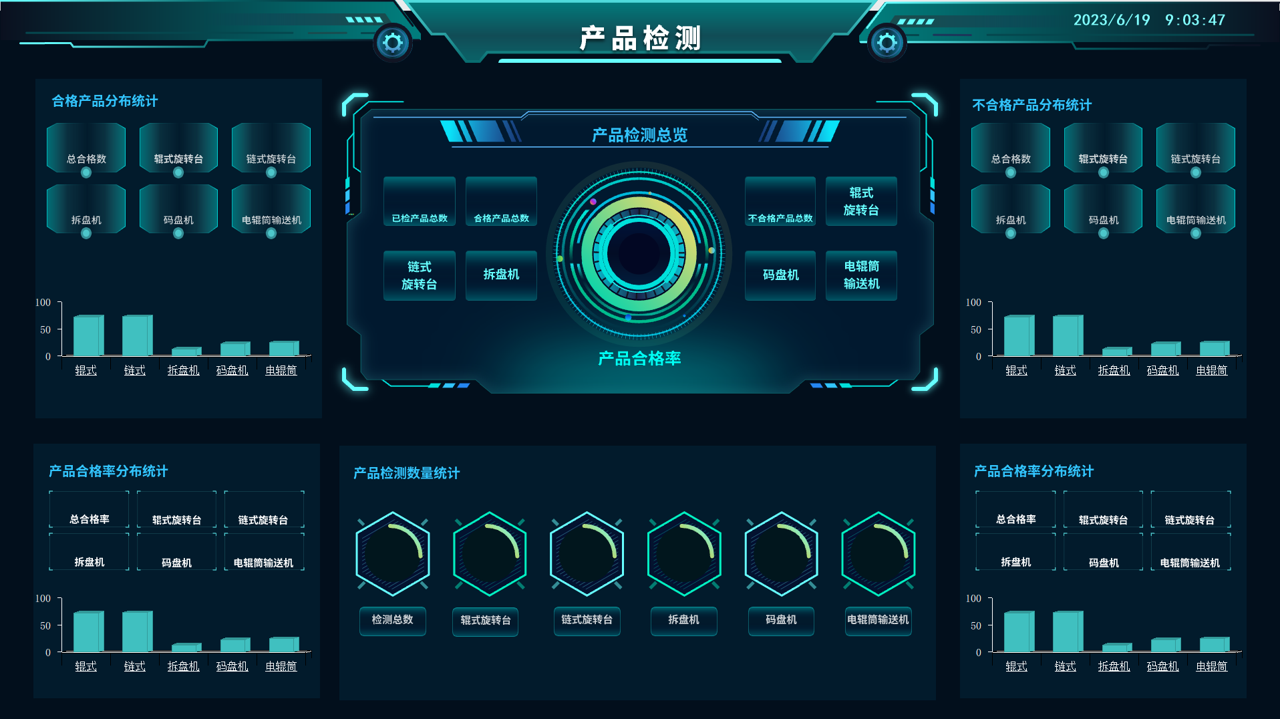 8)PHEGDA
As a software platform for intelligent equipment predictive health management, PHEGDA system independently developed by Damon equips intelligent logistics equipment with a digital brain to collect data on equipment operation, visualize on-site operation data of logistics systems and equipment, and achieve one-stop predictive maintenance, critical node fault alarming, remote debugging and operation maintenance, program upgrade and other functions.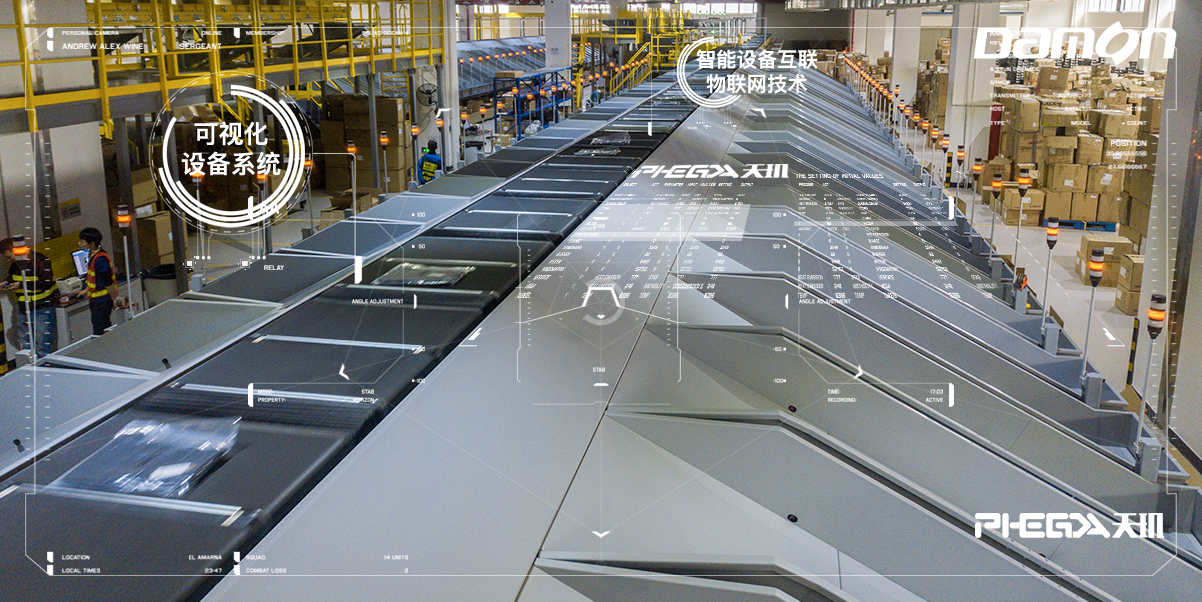 In the future, AIGC is the most intensive technology in the new round of scientific and technological revolution and cross-industry, and its deep integration with the industry is the inevitable choice for intelligent logistics equipment enterprises to promote the development of digital economy. Damon will continue to transform to lightweight and digitization, continue to explore the innovative application of digital technology in the field of intelligent logistics engineering, and provide customers with logistics automation system solutions that can be delivered faster, enabling customers around the world to create values.