In the process of logistics system integration projects executing and landing, the engineering technology team is one of the indispensable cores, and the quality of engineering technology application often determines and affects the quality of project delivery. Unlike project management's emphasis on overall delivery schedule, quality, and cost, engineering technology focuses more on how to make projects technical solutions "realizable" during the sales phase, and more emphasis on detailed design and on-site debugging during the engineering implementation phase, transforming the solution's drawing files into a high-quality logistics system that can truly bring value to customers in reality.
As a trusted intelligent logistics system solution provider for global customers, Damon has always been focused on polishing the core capabilities of logistics system projects, with engineering technology being a key link. Damon always adheres to customer satisfaction as the guide, providing high-quality and efficient solutions for the detailed design, system debugging, and comprehensive logistics equipment system integration of mechanical, electrical, software, and other engineering in the overall logistics engineering project value chain for customers, creating an intelligent logistics system that satisfies customers and forming the core competitiveness of Damon project delivery.
In this "Damon Has Words" program, we specially invite Damon Technology's intelligent logistics engineering technology expert—— Mr. Lin Zhaoqi to introduce the important role of engineering technology in the field of Damon intelligent logistics system integration. Based on customer business changes and market development challenges, he will share what beneficial innovations and R&D optimizations Damon has made in logistics engineering technology to effectively meet customer practical application needs?
1)What aspects of logistics engineering technology do customers pay more attention to?
Customers hope that by deploying new logistics automation equipment and systems, they can help solve and optimize the problems of low logistics operation efficiency, low human efficiency and Frequent operational errors. So, customers will mainly focus on:
①Function efficiency: whether the functions of equipment and system meet the requirements of use, and whether the system processing capacity meets the scheme design requirements.
②Reliable quality: The quality of equipment and systems and whether it can operate stably.
③Flexible expansion: Whether there are flexible solutions to cope with business expansion and major explosive orders due to big promotion, and whether the scalability and deployment of the system meet future development goals.
④Service response: Whether the operation and use of equipment and systems are convenient, whether technical guidance and professional support are provided to customers, and whether equipment maintenance is timely and fast.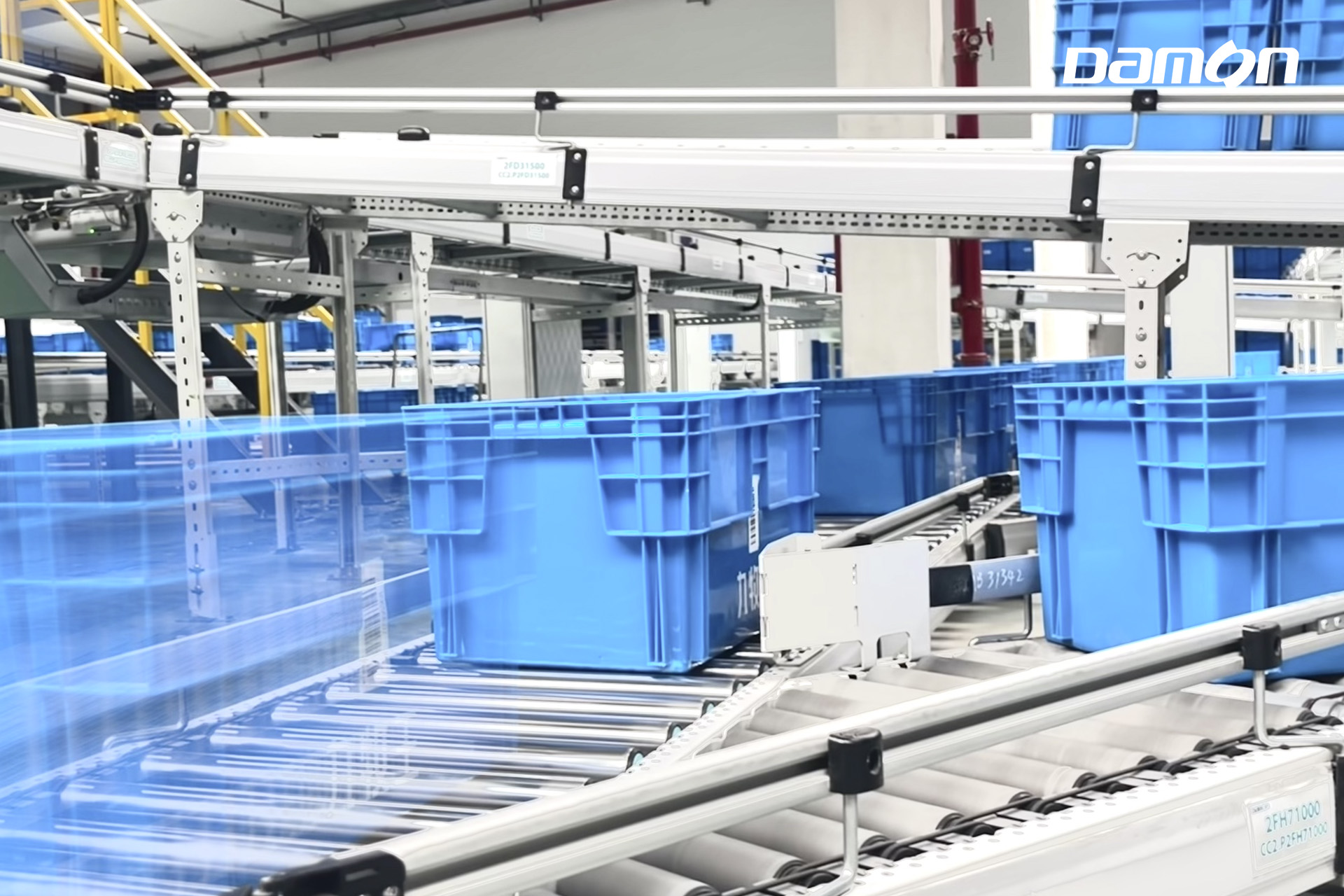 2)What aspects of R&D and optimization is Damon's engineering technology center dedicated to? Please select a specific project as an example.
In addition to in-depth research on the three major professional technologies of machinery, electronic control and software, Damon engineering technology center has also developed and optimized professional and efficient detailed design, quotation and debugging for the team. For example, the independent type selection drawing software "Damon Intelligent Selection System" developed for mechanical detail designers, supports the rapid drawing of standardized model blocks and the export of equipment lists, and the virtual simulation debugging software developed for the electronic control debugging end, which is mainly used in animation production, electronic control virtual debugging, system simulation, etc., and the electronic control quotation system. Designed for the pain points of electronic control quotation, which requires only simple input of parameters, just only by using AI algorithms, corresponding quotations can be automatically generated, providing convenience for fast quotation.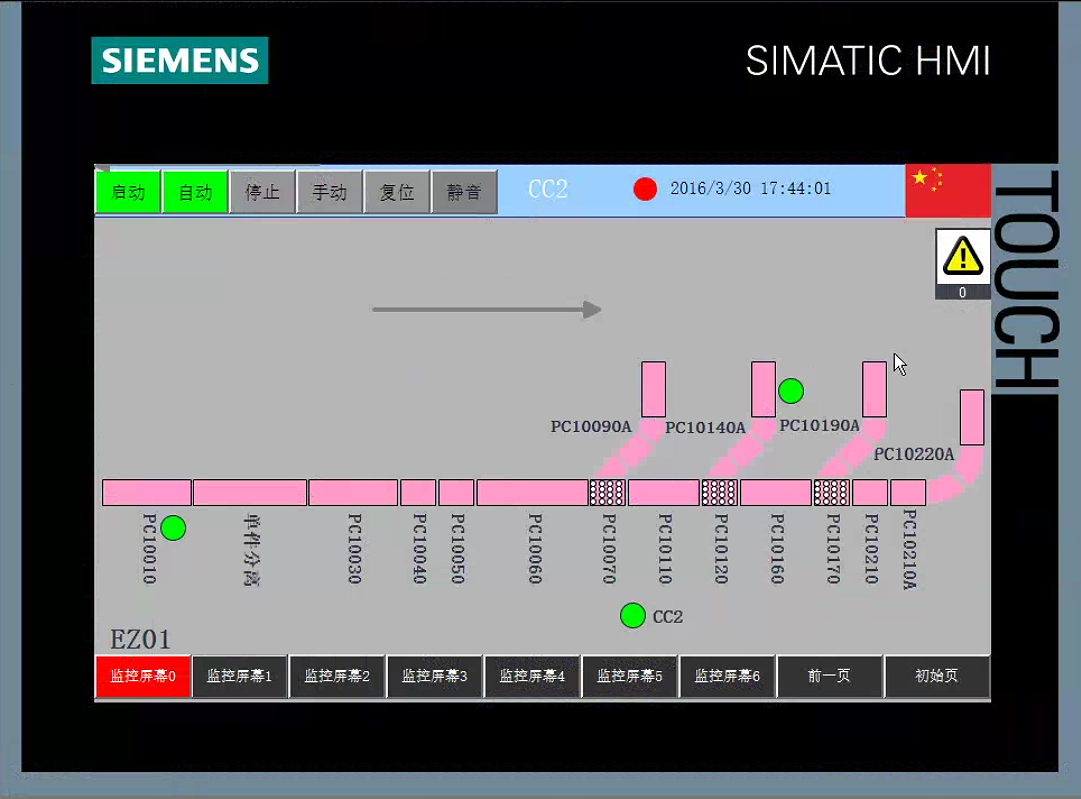 In the logistics system project of a cross-border e-commerce company in Australia implemented last year, Damon electric control team used the self-developed PLC simulation debugging tools to set up a model in advance in the office to carry out the PLC programs simulation and pre-debugging, which significantly shortened the debugging time of the electric control engineers in Australia compared with the past by nearly one-third, effectively reduced the cost of personnel travelling overseas, and delivered the system to customers in advance, ensured the smooth progress of customer big promotion logistics , and achieved satisfactory project results.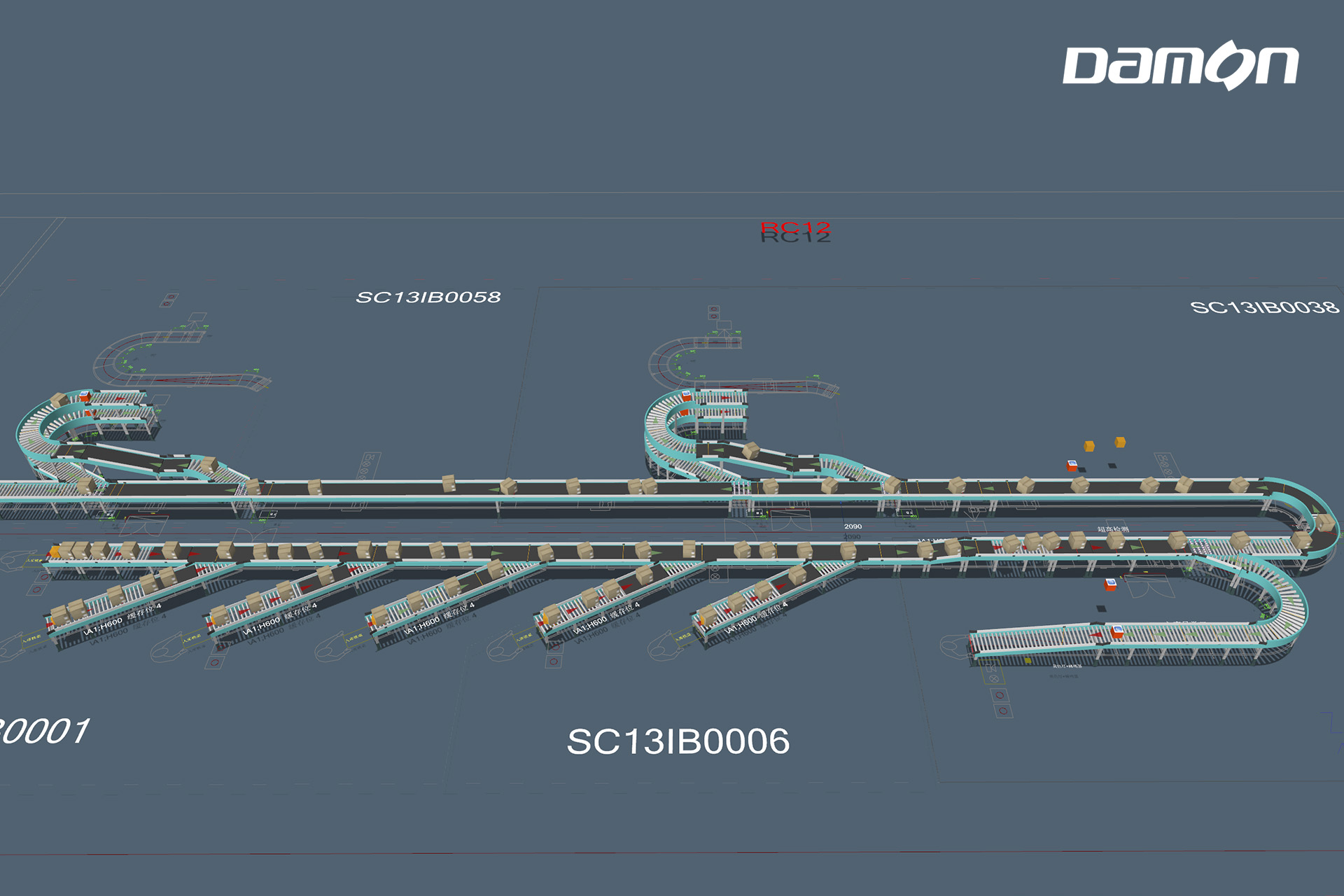 3)Please talk about the differentiated competitive advantages of Damon Engineering technology in the field of logistics system integration.
①Rich professional experience in logistics integration
At present, Damon's logistics automation solutions have been widely used in e-commerce, express delivery, footwear and clothing textile, medicine, supermarket retail, tobacco, intelligent manufacturing, cold chain and other fields. Damon has gained a lot of effective industry project engineering experience from them, and constantly sorts and summarizes. It has formed a set of standardized electronic control hardware program design and debugging specifications, automatically calling data to reduce the system debugging difficulty. Meanwhile, from its own intelligent transportation and sorting core equipment to logistics system integration projects, Damon has gradually accumulated experience in integrating various third-party equipment systems.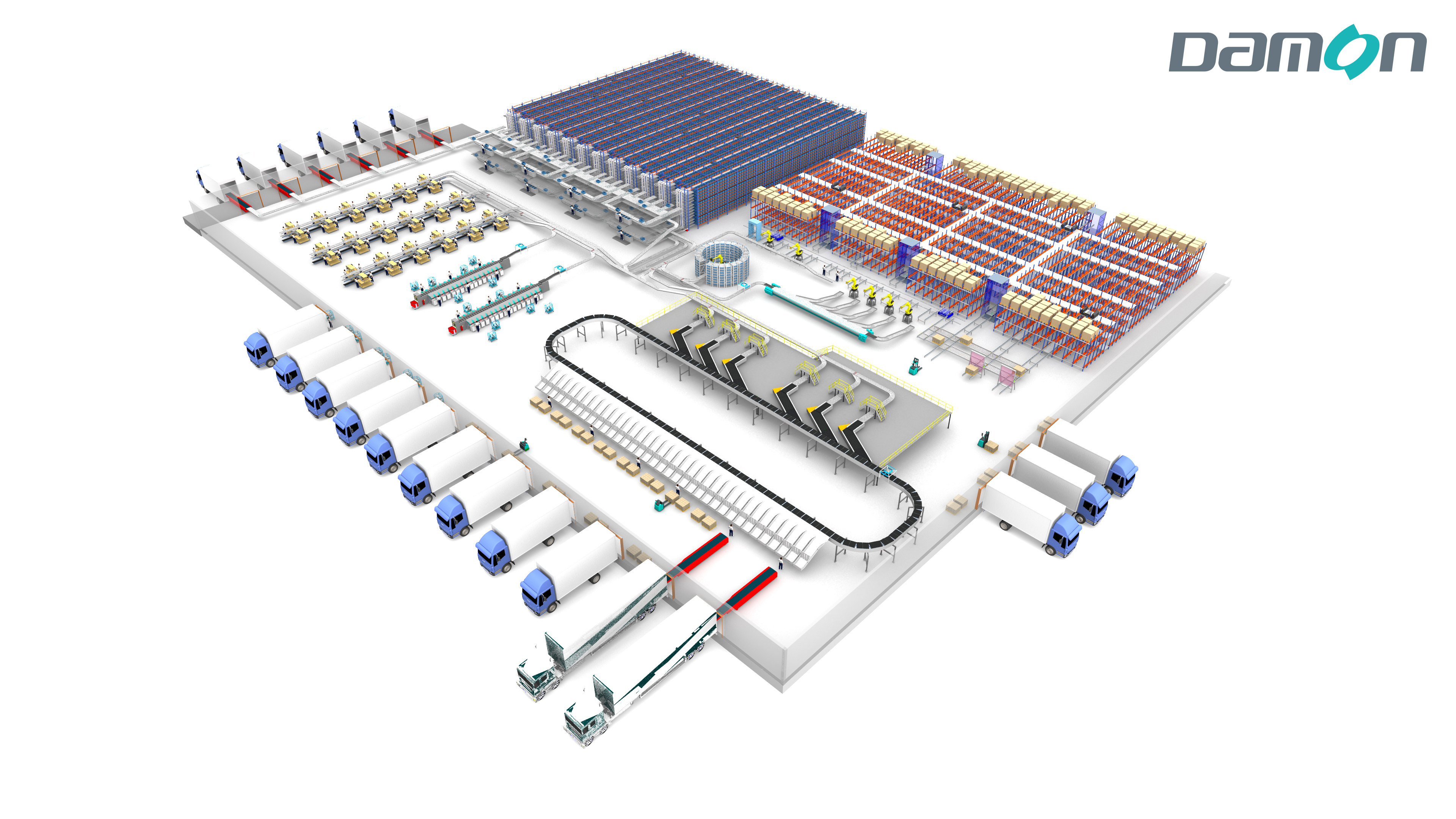 ②Strong digital software development ability
As early as three years ago, Damon has launched its self-developed intelligent device predictive health management software platform - PHEGDA, which equipped intelligent logistics equipment with a digital brain, transforming post maintenance and preventive maintenance into equipment condition based maintenance, pilot-operated type maintenance, and bringing new ideas and value to the comprehensive management of customer logistics equipment and systems, empowering the customer logistics centers to operate stably. Moreover, Damon's mature logistics information management software such as WCS and WMS can integrate many logistics automation technologies and third-party equipment to ensure efficient operation and maintenance of the overall system.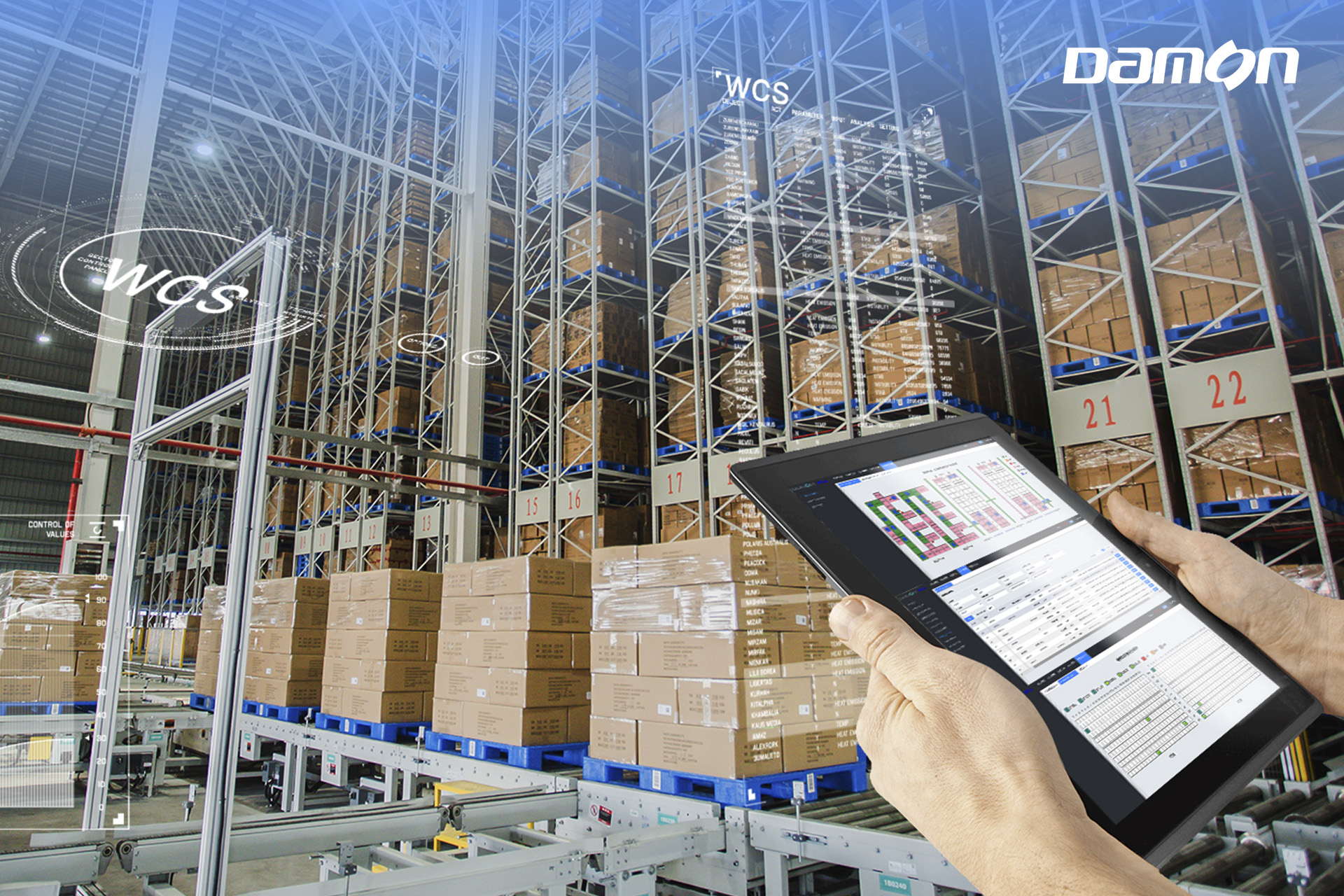 ③Advanced automation efficiency optimization tools
In order to ensure that Damon engineering and technical team is progressiveness in the industry, the forging of "automatic weapons" is indispensable. "Only with elite soldiers and sharp weapons can one be invincible! As the saying goes, 'A workman must first sharpen his tools if he is to do his work well'. Damon continuously optimizes and improves a series of design and debugging efficiency tools, which greatly improves the efficiency and accuracy of engineering and technical team, and also saves and buys a lot of time for customers' production and use." Mr. Lin said.
The integration of logistics systems will integrate more diverse new logistics technologies, including multi-shuttle systems, pallet four-way vehicles, dense storage technology, AMR/AGV, visual based hybrid SKU single carton picking, mechanical arm picking, etc. Damon engineering technology team will also keep up with the trend, continue to learn more integration knowledge, research changes in logistics engineering technology, continuously summarize experience from projects, and use creative thinking to polish the overall strength. With shorter delivery cycles and higher cost-effectiveness, we will customize more comprehensive and suitable personalized intelligent logistics system solutions based on customer needs, to help global customers achieve gains.