Very moment, the China (International) Smart Logistics Innovation and Development Summit and the 12th China Logistics Famous Brand Award Ceremony co-sponsored by Xinhua Innovation Media platform, Logistics Products Network, Logistics Brand Network, Logistics Technology and Equipment were held in Shanghai New International Expo Center on October 26th at the same time as the annual industry event CeMAT ASIA 2023. Damon Intelligent Logistics was invited to participate and witness the birth of a well-known logistics brand in 2023 together with global business representatives and industry experts.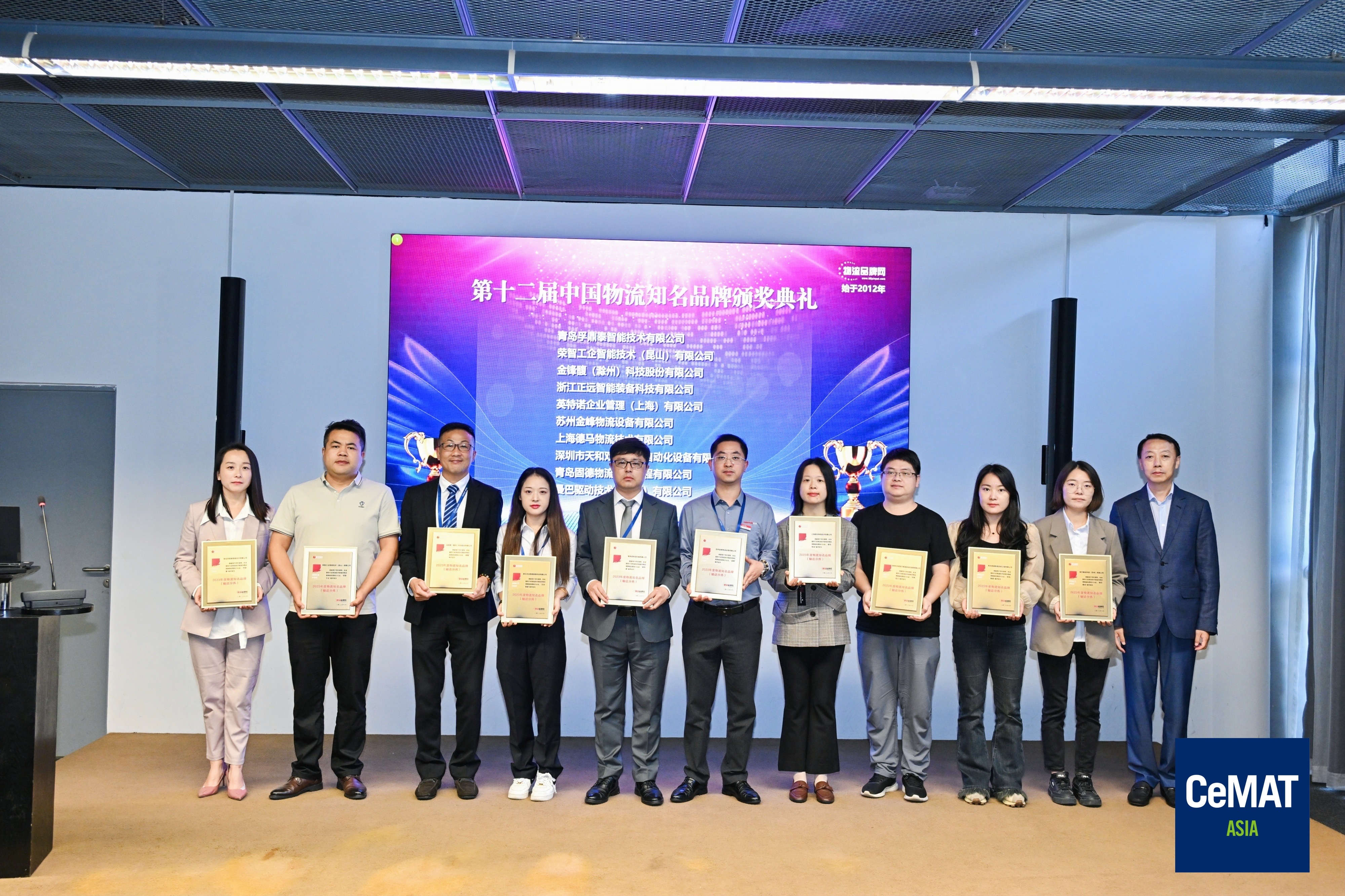 In this summit, Damon Intelligent Logistics with outstanding industry performance, once again is awarded the "2023 China Logistics Famous Brand (Transport Sorting Class)". This time Damon is honored to enter the list of well-known brands of logistics technology and equipment, which is the full affirmation of Damon brand, product technology, integrated strength, quality management of the whole process and service level by Logistics Product Network, Logistics Brand Network, logistics technology and equipment purchasing managers of various industries in the country.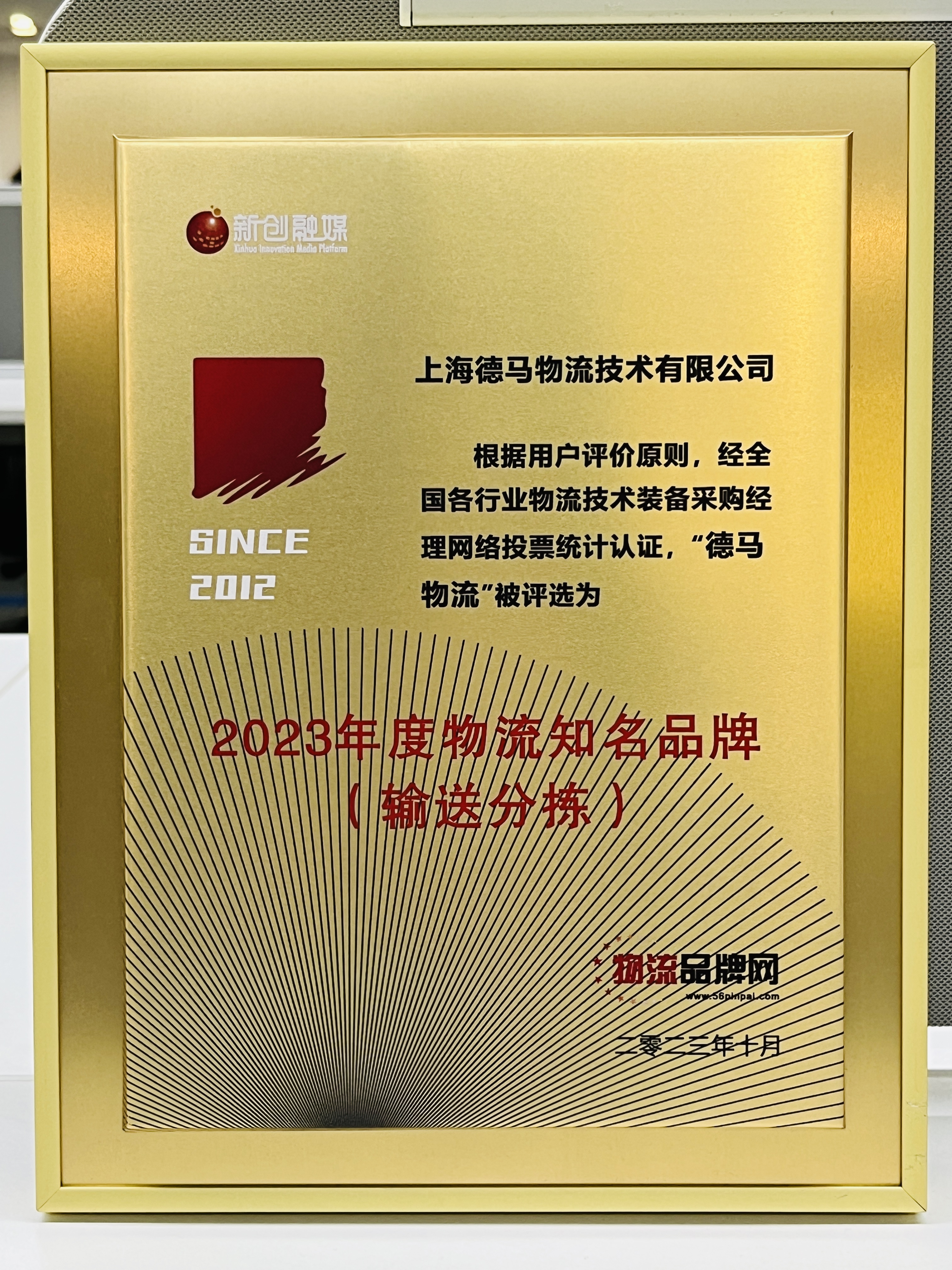 Damon has been deeply engaged in the field of intelligent logistics equipment for more than 20 years, growing together with China's logistics industry, and witnessing the development process of intelligent logistics equipment step by step. Relying on the continuous improvement of industry solution capabilities, product technology innovation capabilities, project delivery core capabilities, and global operation service capabilities, Damon intelligent logistics brand has become a well-known brand in the industry and win the trust of customers.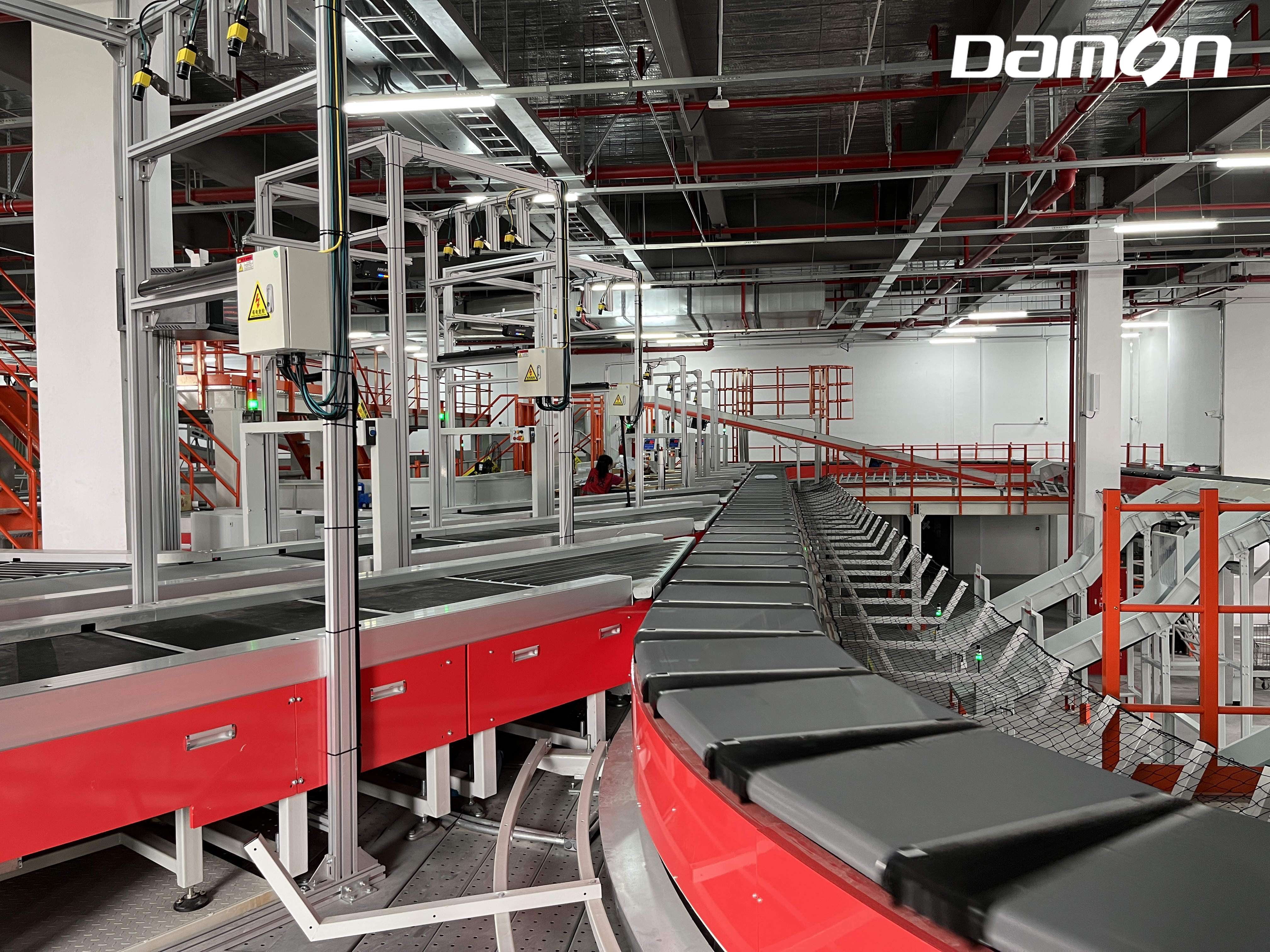 As an intelligent logistics equipment and solution provider trusted by global customers, Damon Intelligent Logistics always pays attention to changes in the market and customer needs, is committed to the research and development and application of intelligent logistics technology, always adheres to the integration of cutting-edge technologies, continues to increase R&D investment, and realizes self-iteration and continuous innovation of self-developed core products. Driven by IPD innovation research and development management system, Damon Intelligent Logistics is committed to the development and application of intelligent logistics technology. Damon's transportation and sorting technology and other key technologies have been in the international advanced level. In the future, Damon will release a series of new logistics products, expand the scope of Damon's product line in the field of conveying and sorting, create highly efficient, stable and reliable logistics automation equipment.

At the same time, Damon closely follow the national "Belt and Road" development initiative, strengthen overseas marketing and service network construction, actively explore the global market, achieve a substantial expansion of business scale, and constantly improve the popularity of Damon brand in overseas markets. At present, Damon has successfully provided intelligent logistics system solutions for domestic and foreign e-commerce, express delivery, medicine, shoes and clothing, supermarket, retail, new energy, intelligent manufacturing and other industries, and continues to create value for customers.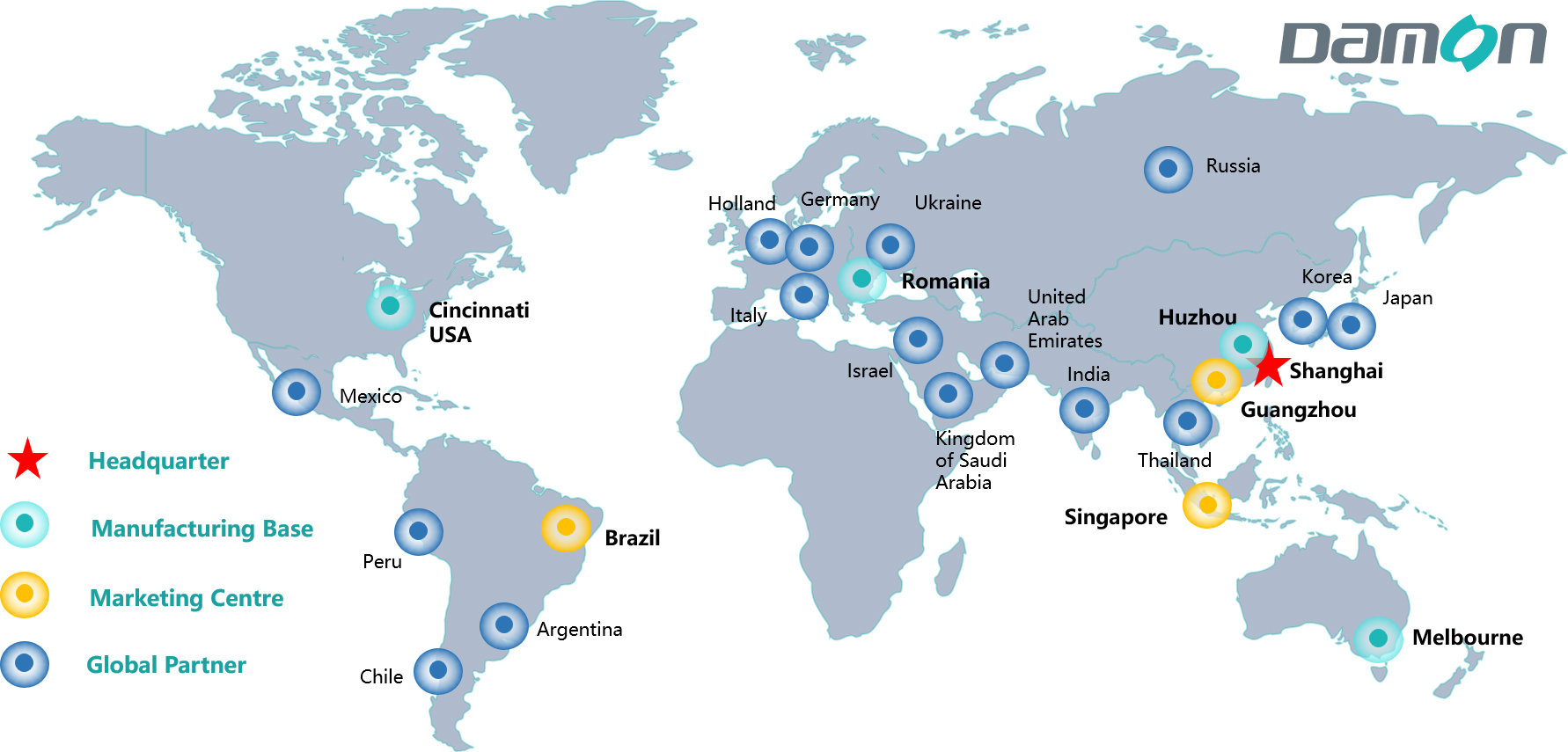 Damon has built a global manufacturing system of "central factory + regional factory + authorized assembly factory", with Shanghai headquarters and Huzhou Central factory as the core, and regional factories such as Australia, the United States, Romania and localized authorized assembly plants radiating the world, the business has covered 30+ countries and regions, with the concept of "local serve local", provide global customers with quality products and customized services to help customers improve logistics competitiveness.
Honor is a new starting point. In the future, Damon will continue to focus on the construction of the core three forces, with reliable product competitiveness, excellent project core capabilities, excellent quality vitality, and constantly improve customer logistics management capabilities to enrich product systems and industry solutions, continue to escort the logistics digitalization of enterprise customers, and achieve value resonance with global ecological partners. Use smart technology to empower the logistics scene, use professional quality to deliver brand power, and make outstanding contributions to promote global intelligent logistic industry's high-quality development.