There are such a group of people in Damon, you will find that they are extremely full every day, between the changes of the sun and the moon, it is full of their struggle and efforts, they are Damon's battle-hardened project managers. Project managers seek nothing more than to do four things well: actively communicate anytime and anywhere, accurately dismantle project tasks, consistently empower the team, and wholeheartedly serve customers. So, let's follow the camera and walk into project manager's daily work.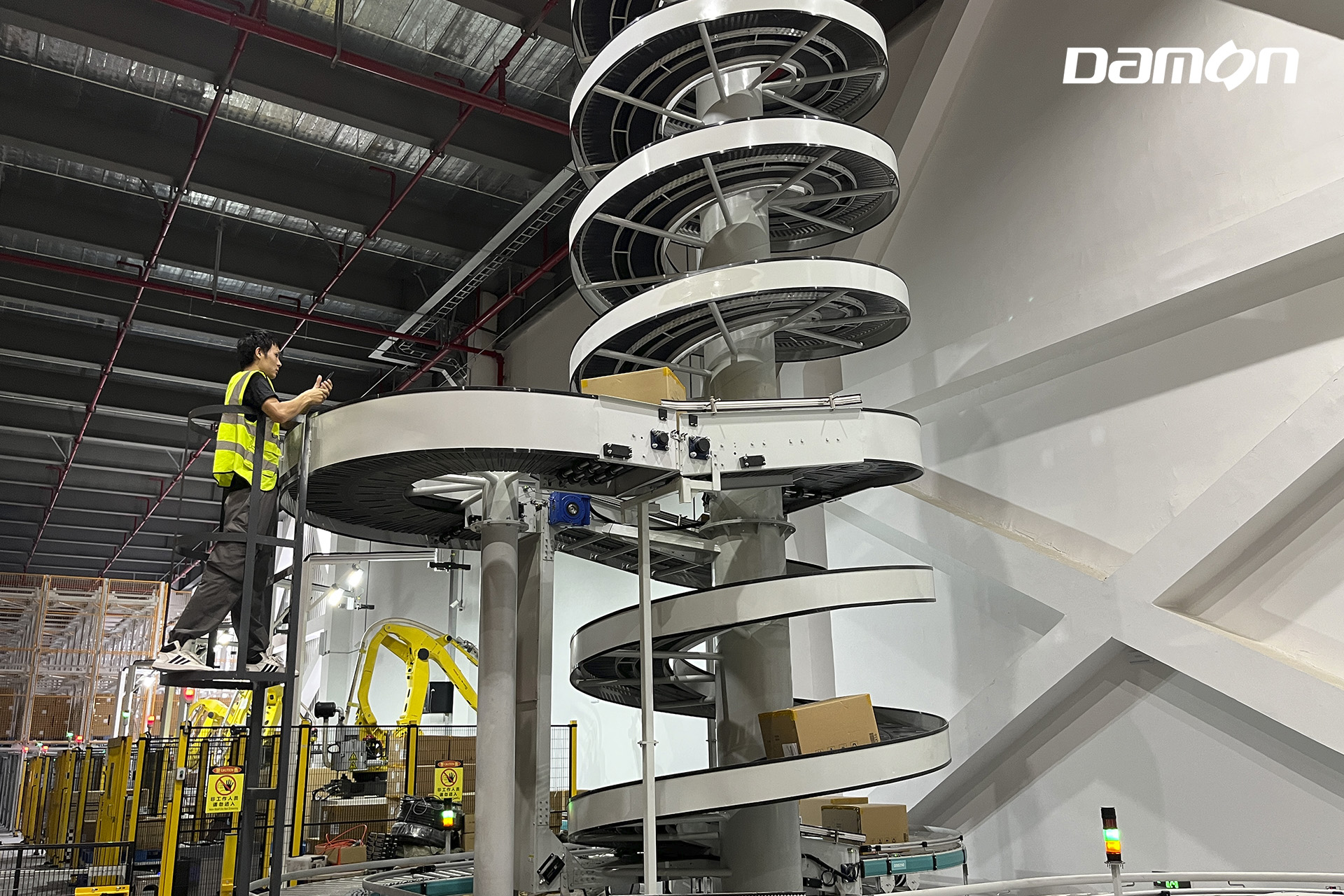 His name is Lu Kai, and he is an experienced project manager of Damon Intelligent Logistics. On the first day of October, although it is already the National Day holiday, the day is as usual, getting up at 7:30 in the morning on time, cleaning up, and finishing in ten minutes, which shows that he has developed work habits for many years, and as a logistics engineer, clean and vigorous. During the holidays, he still sticks to the project site, responds to the various needs of customers at any time. He starts a tense and busy day during communicating and coordinating.
08:30
The whole day's plan is in the morning, sitting in front of a easily-built desk, he begins to quickly comb through today's key work:
1)Understand all kinds of problems' rectification progress, and feedback project's difficult problems upward;
2)Dock with new questions and new requirements raised by customers in the acceptance phase in real time;
3)Coordinate internal and external resources of company to accelerate project acceptance;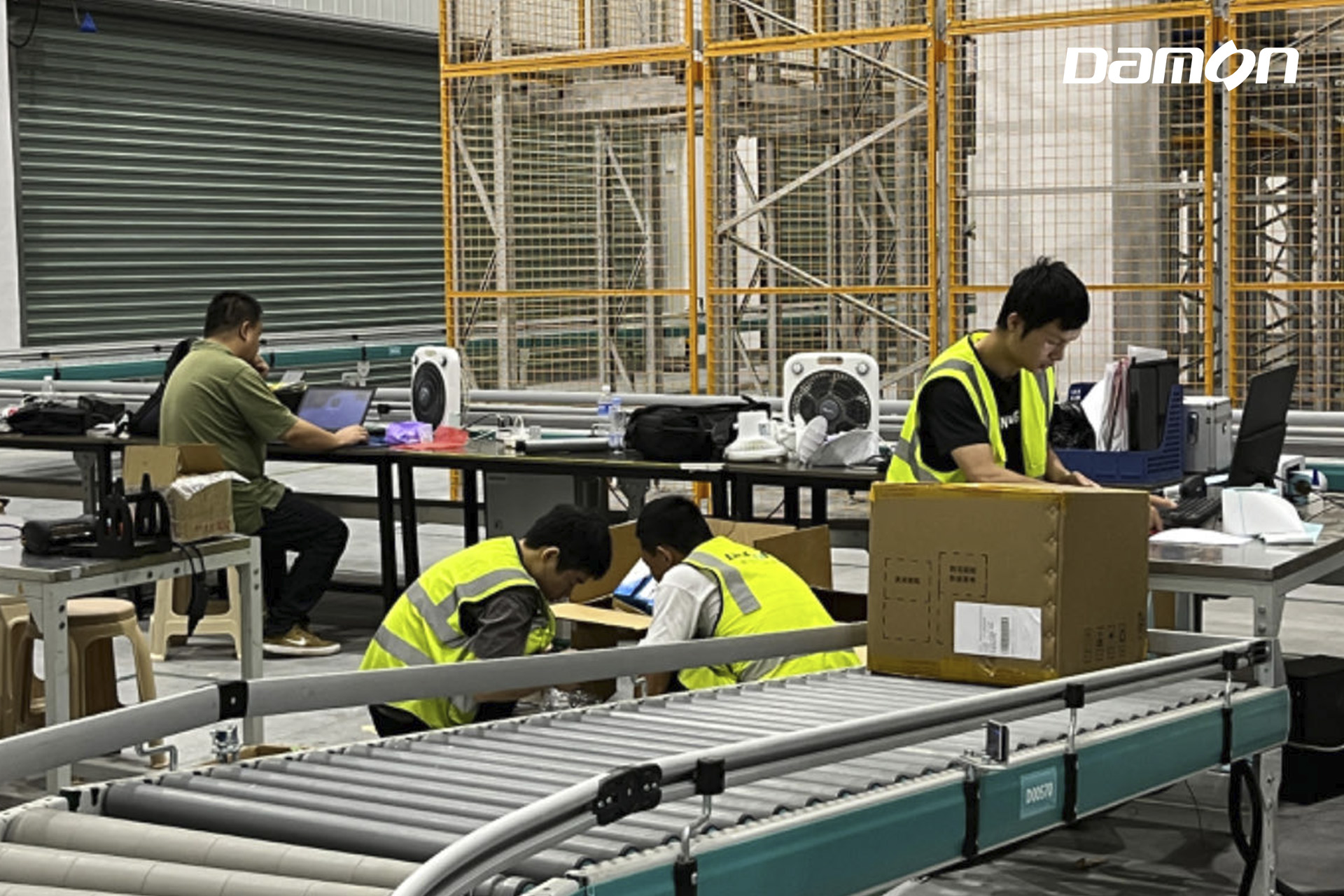 09:00
After arranging work with team members, he starts inspection alone to check every corner of site, which is one thing he has to do every day, and it is also an iron law of doing project. After checking the problems such as parcel blocking, pulley's abnormal noise, electrical control programme proposed by the customer yesterday, he coordinates the rectification in time to guarantee to carry project acceptance forward smoothly.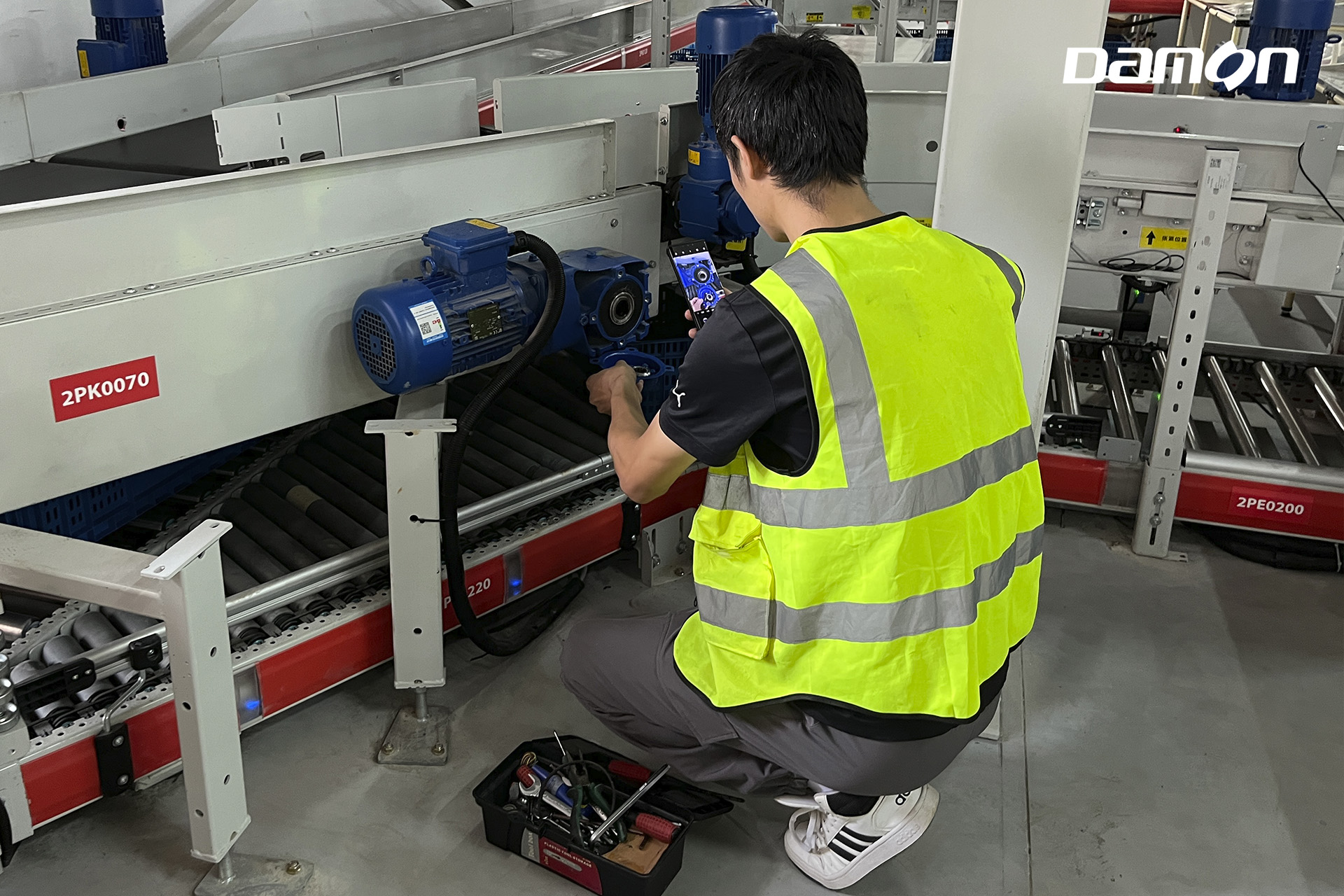 11:30
He urges to replace the belt with serious wear on time, frequently reminds the maintenance personnel working at high altitude to shut down the equipment and tie the safety rope before working, and pay attention to safety……Although he repeats some words every day, alarm bells are ringing all the time.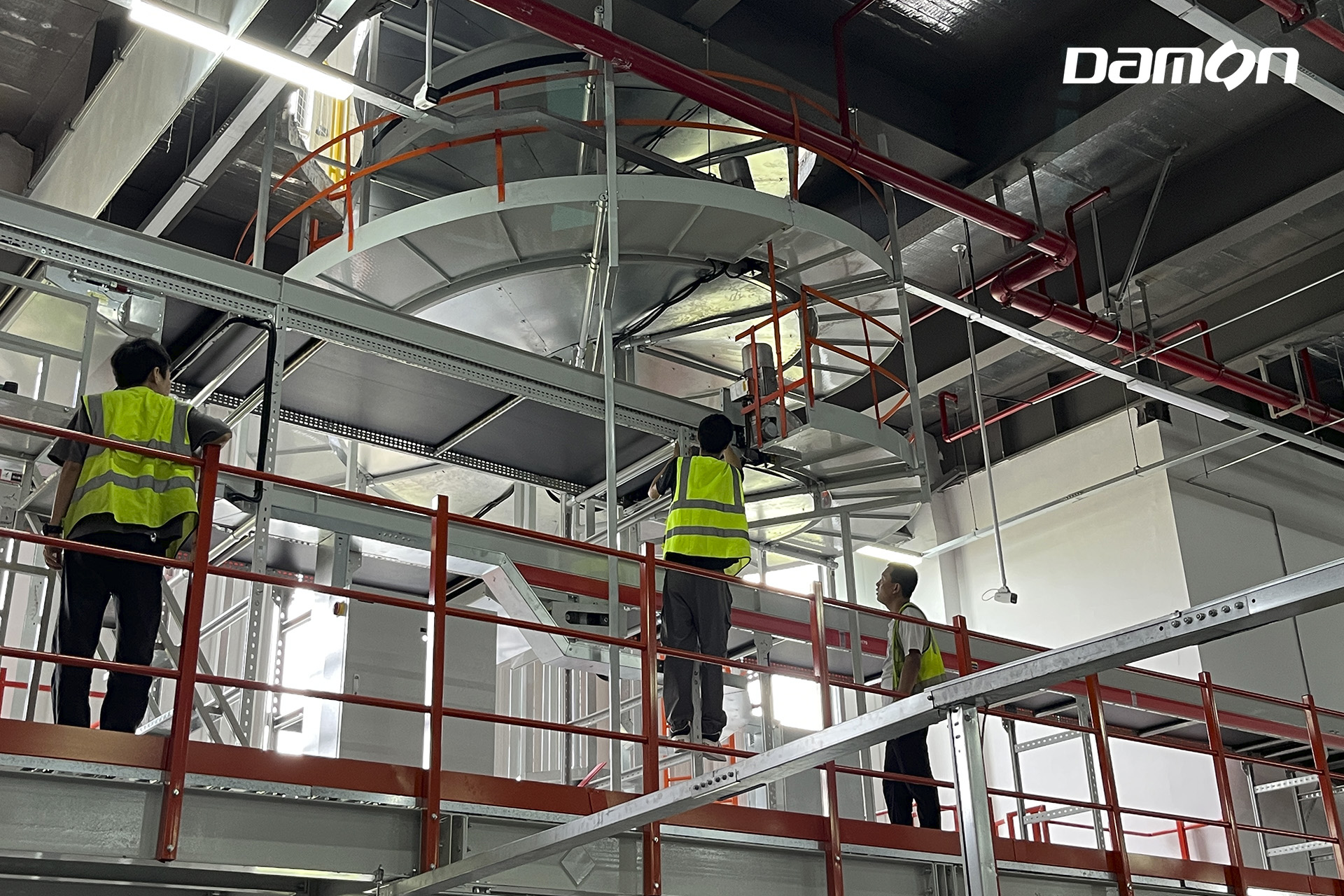 12:15
After point inspection, he rushes to deal with the problem of resource coordination between the multiple projects at hand, and it comes to lunch time. Manager Lu calls the team friends and rushes to the canteen for lunch. During the period, they have a heated discussion on how to solve the problems found on site and Manager Lu even calls and dock with customer for demand change because of changing express carriers while eating, and is concerned about the project almost every moment.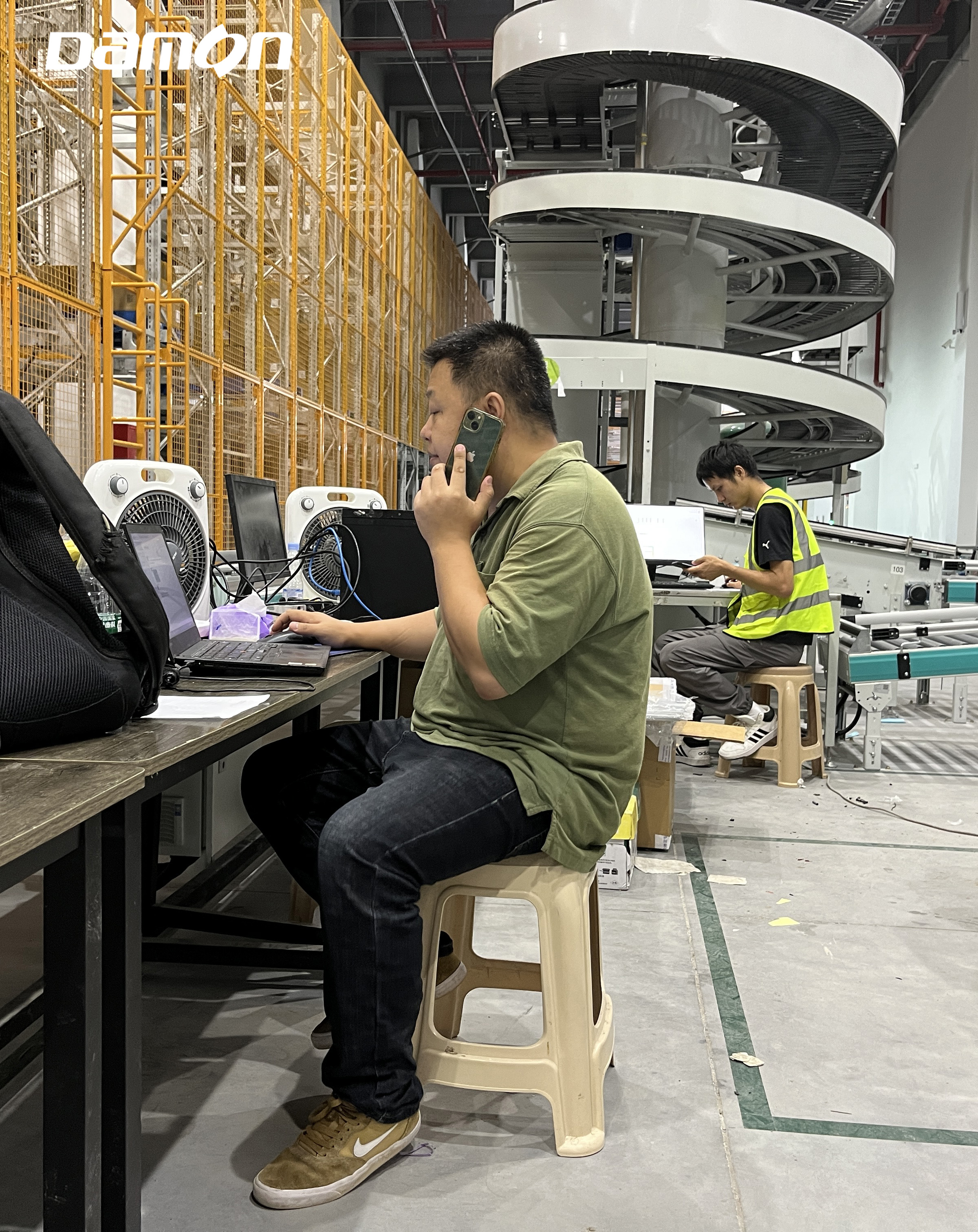 12:45
Before he has time to rest after lunch, he hurriedly holds an online project problem promotion meeting to report the current project progress to Damon. For problems that require assistance from the company, he works with the company's product quality, engineering refinement, solution planning departments, and subcontractors to seek solutions, coordinate resources, and solve customer needs.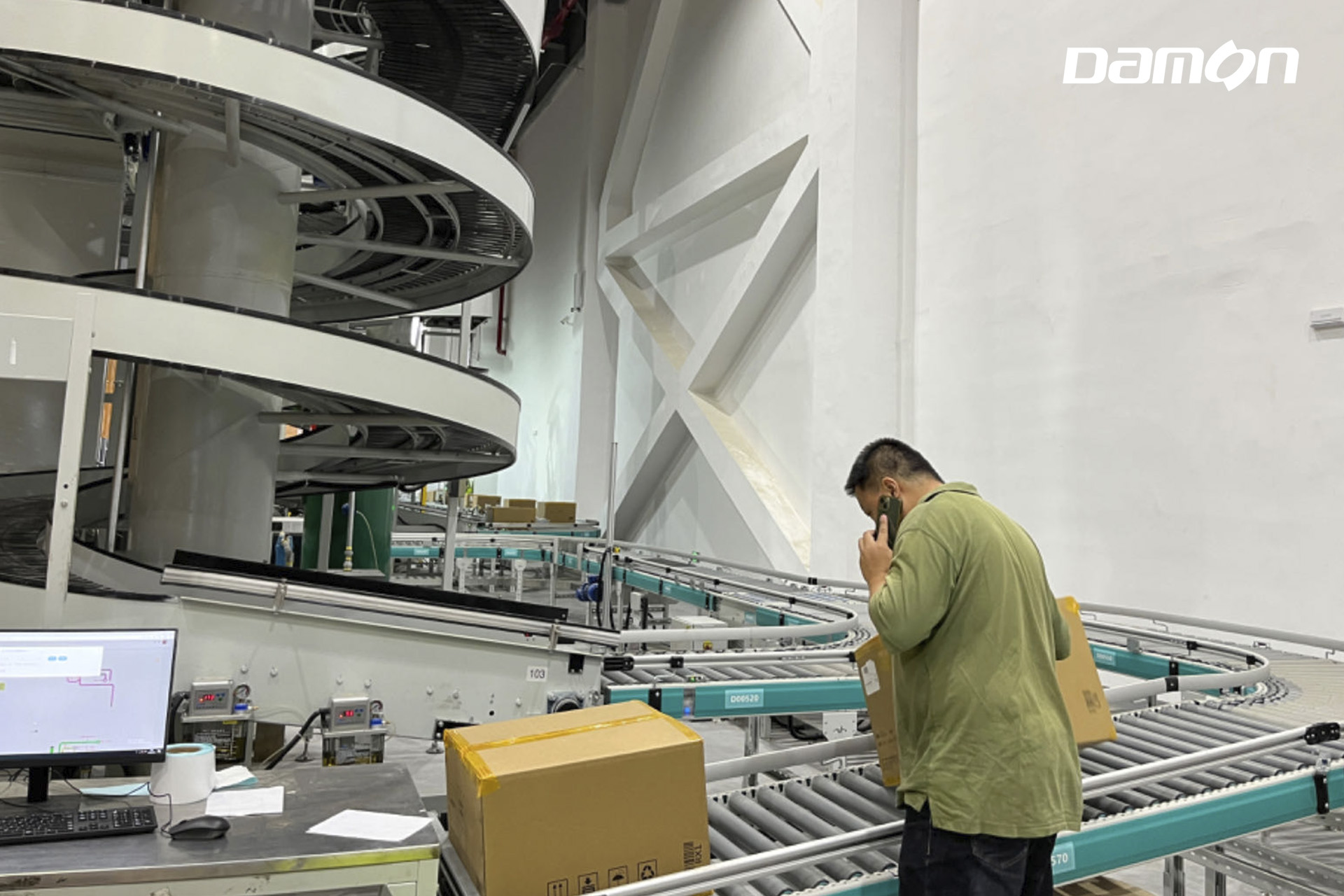 13:30
Receiving a temporary notification that customer will conduct a comprehensive inspection, he is full of confidence because he has already checked the site, and report the operation situation, problem rectification progress and new demand solutions of equipment system to the customer leader one by on. "Damon project team still stay at site for accompanying production during holidays, and constantly optimizes the project. I hope the Damon comrades will make persistent efforts to ensure the logistics center operate smoothly!" He is full of energy when he obtains recognition and encouragement from customers.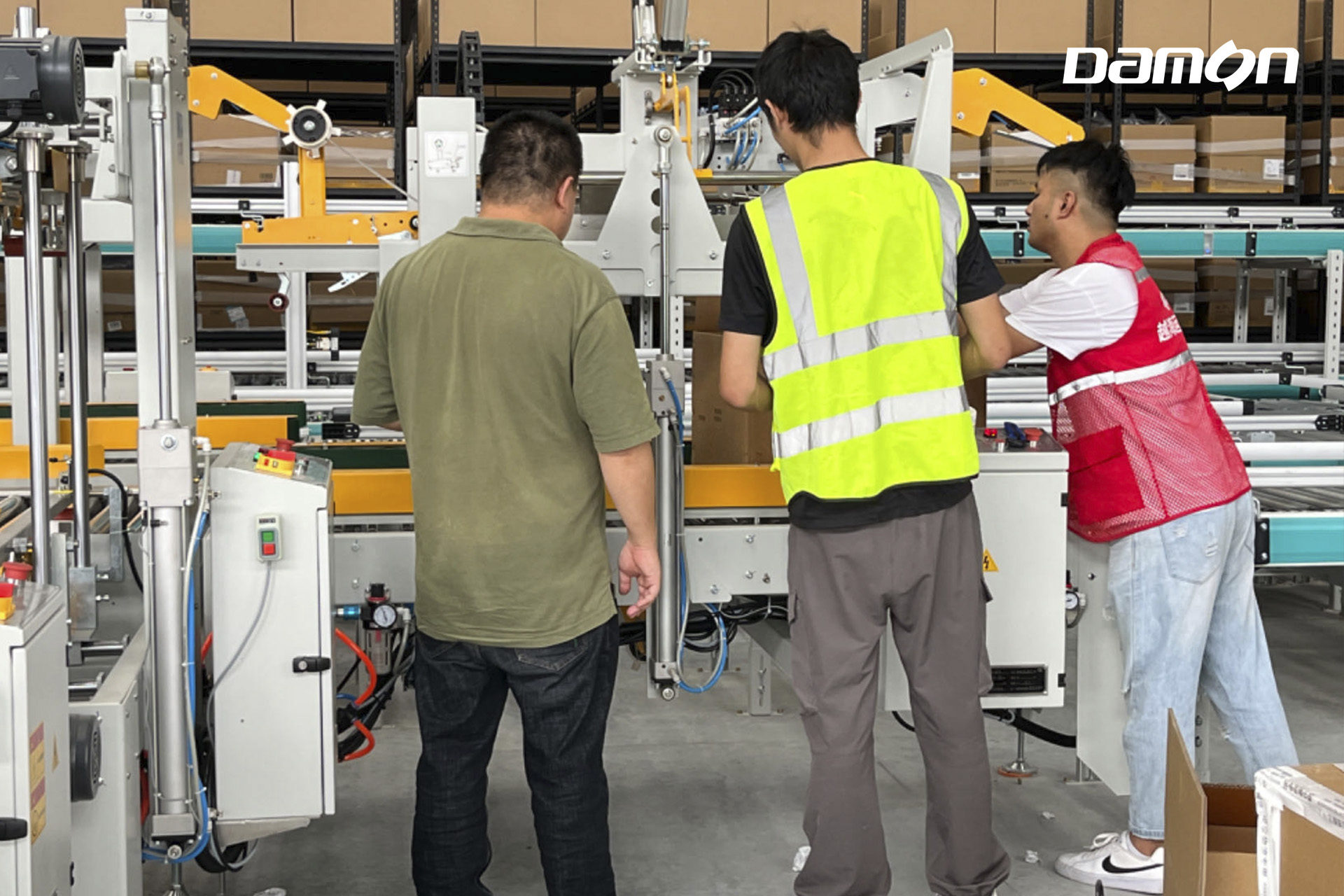 15:00
After the temporary spot inspection, he immediately organizes an internal communication meeting with the team to discuss task milestones and project risk control situation, and formulates the next step plan to better control the overall project progress and cost budget. In addition, Manager Lu also has a very important job - continuously empowering the team. He listens to various difficulties encountered by the team during the current project progress process at the meeting, discuss practical solutions together, delegates information, rights, and resources, helps the team complete tasks as soon as possible through multiple channels.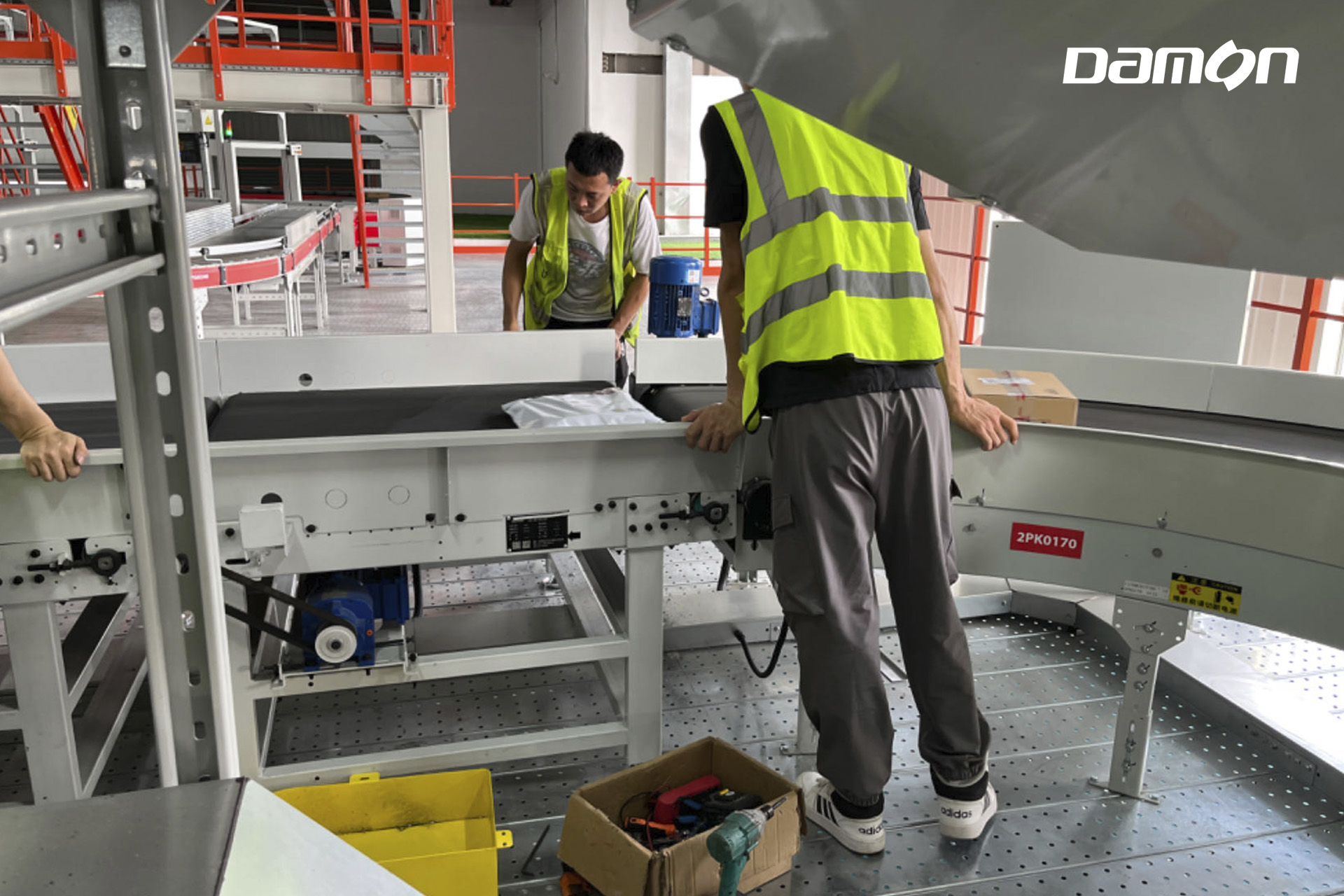 15:30
Subsequently, he continues to hold meetings with clients to coordinate related matters such as project acceptance and payment collection, equipment system performance, and operational issue rectification. He communicates project acceptance standards, quality and safety issues, unified opinions, reaches consensus with multiple parties, and implements rectification based on client opinions to ensure that the project met the acceptance standards.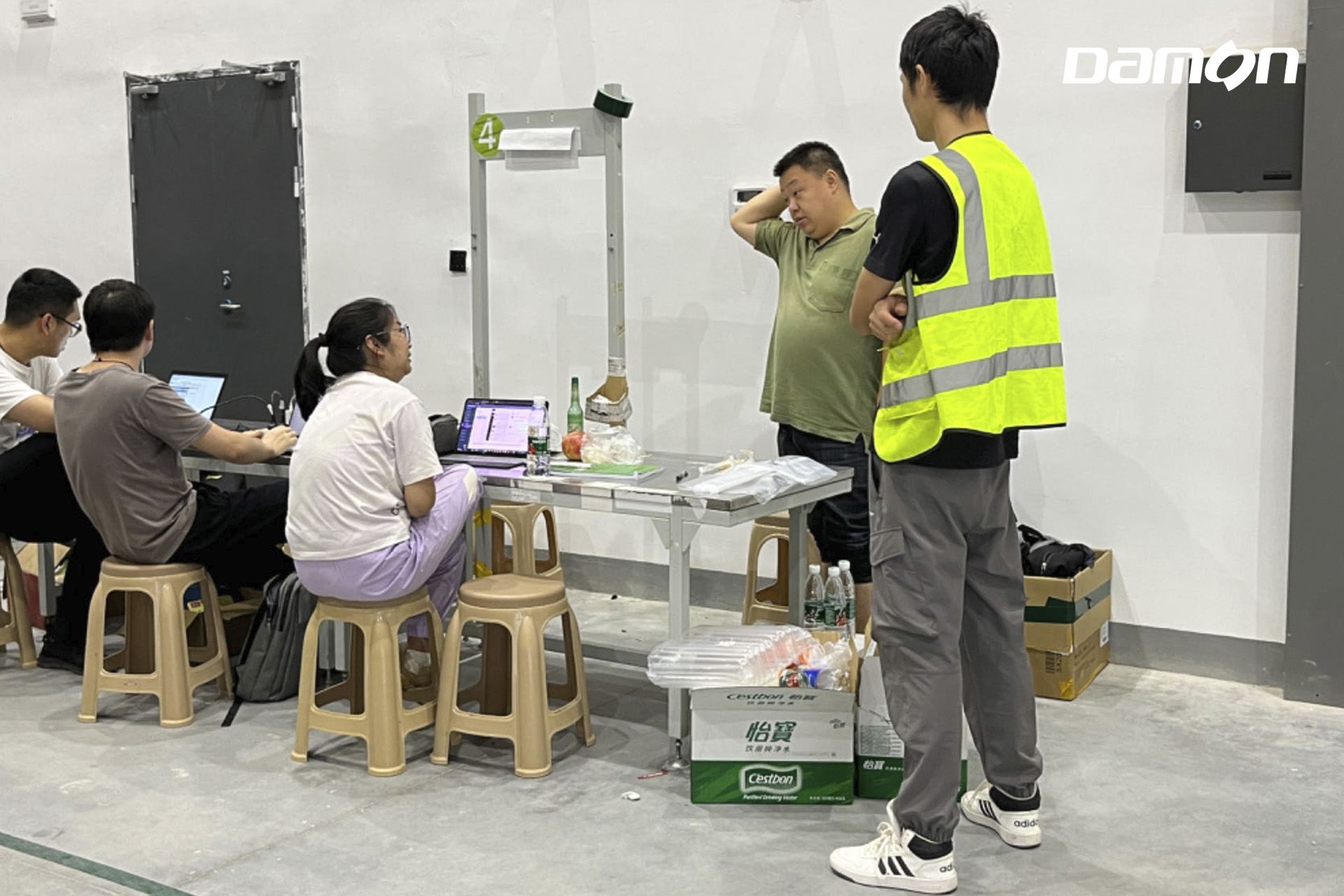 16:45
After the meeting, he leads the team to review and summarizes the progress of on-site rectification, identify the reasons for non-completion, and confirms solutions to problems. One more thing to remember: conduct a final inspection on the site to ensure that all equipment systems have been powered off and there are no safety hazards on site. At the same time, he will start writing project accounts, submitting reports to clients, and making a work plan for the next day. He will clearly record the problems, errors, and reasons that were not rectified in a timely manner, and provide effective solutions to urge the team to follow up and solve them, and always has a clear understanding of the overall project situation.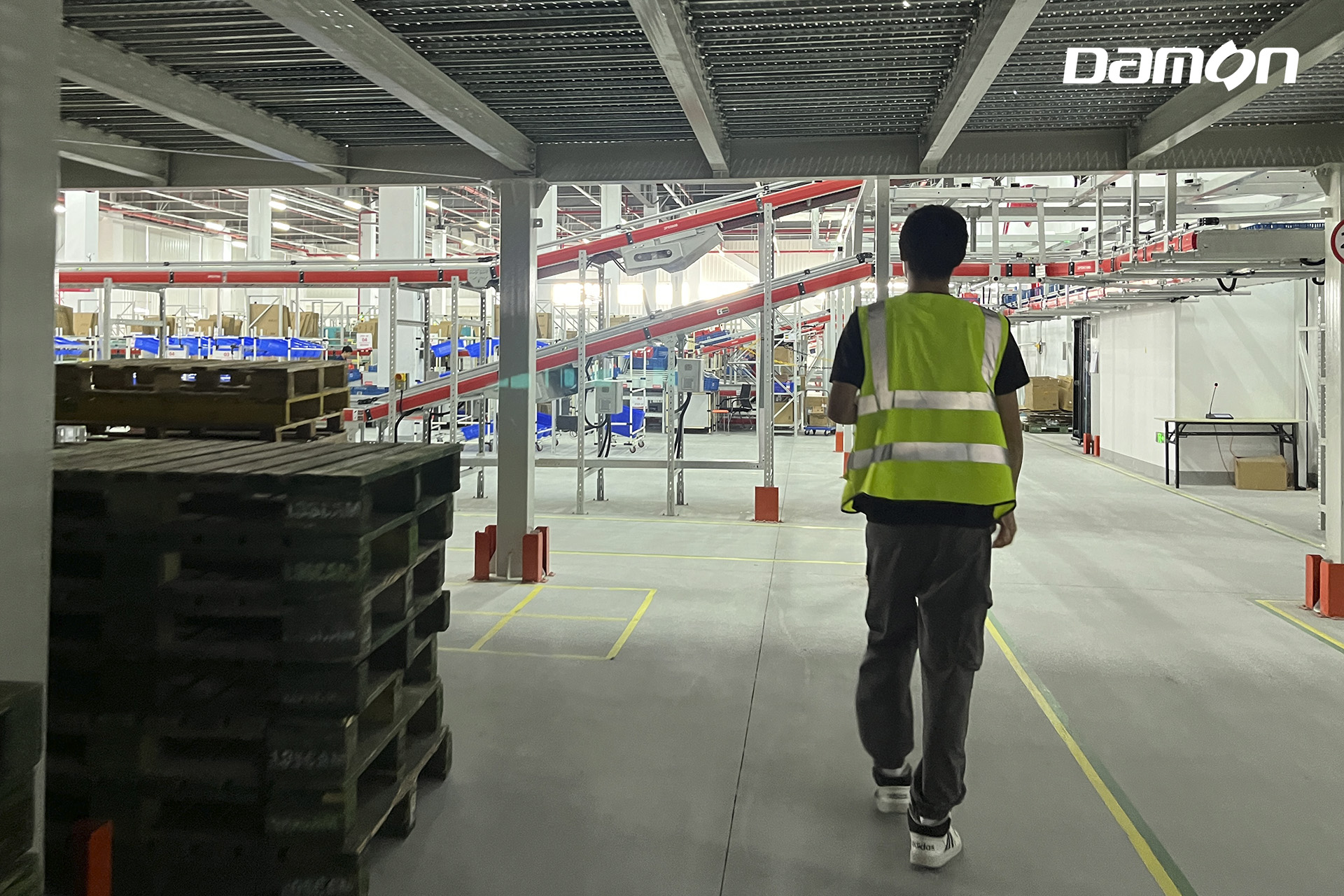 This is an ordinary and busy day of Manager Lu, and it is also a true reflection of the daily work on project of every project manager in Damon Intelligent Logistics. They are all efficient integrators, communicators, coordinators, and decision-makers, always have a thorough understanding of project situation. While making themselves an example, with the determination to overcome difficulties and the spirit of courage to take responsibility, they lead the team to strive on forefront, with perseverance and sweat to create high-quality projects that are delivered on schedule, and safeguard and do their little bit to help Damon's high-quality development.