In the first half of 2023, Damon Technology, with its rich experience in the Russian market and strong company strength, successfully obtained nearly 100 million yuan of intelligent logistics system integration project orders in Russia, create a historical record of company's single country order performance, and achieve a major breakthrough in the amount of orders signed in a single regional market.
With the rapid development of local e-commerce express delivery industry, the demand for intelligent logistics automation equipment in the Russian market is also increasing. The Russian logistics market lacks modern logistics equipment and has enormous development potential in logistics technology innovation. With the outbreak of the Russia-Ukraine conflict and fulling into stalemate and the withdrawal of western brands, under the "storm" of international changes, "China Logistics Equipment Brand" is becoming a key word in the Russian e-commerce express market. development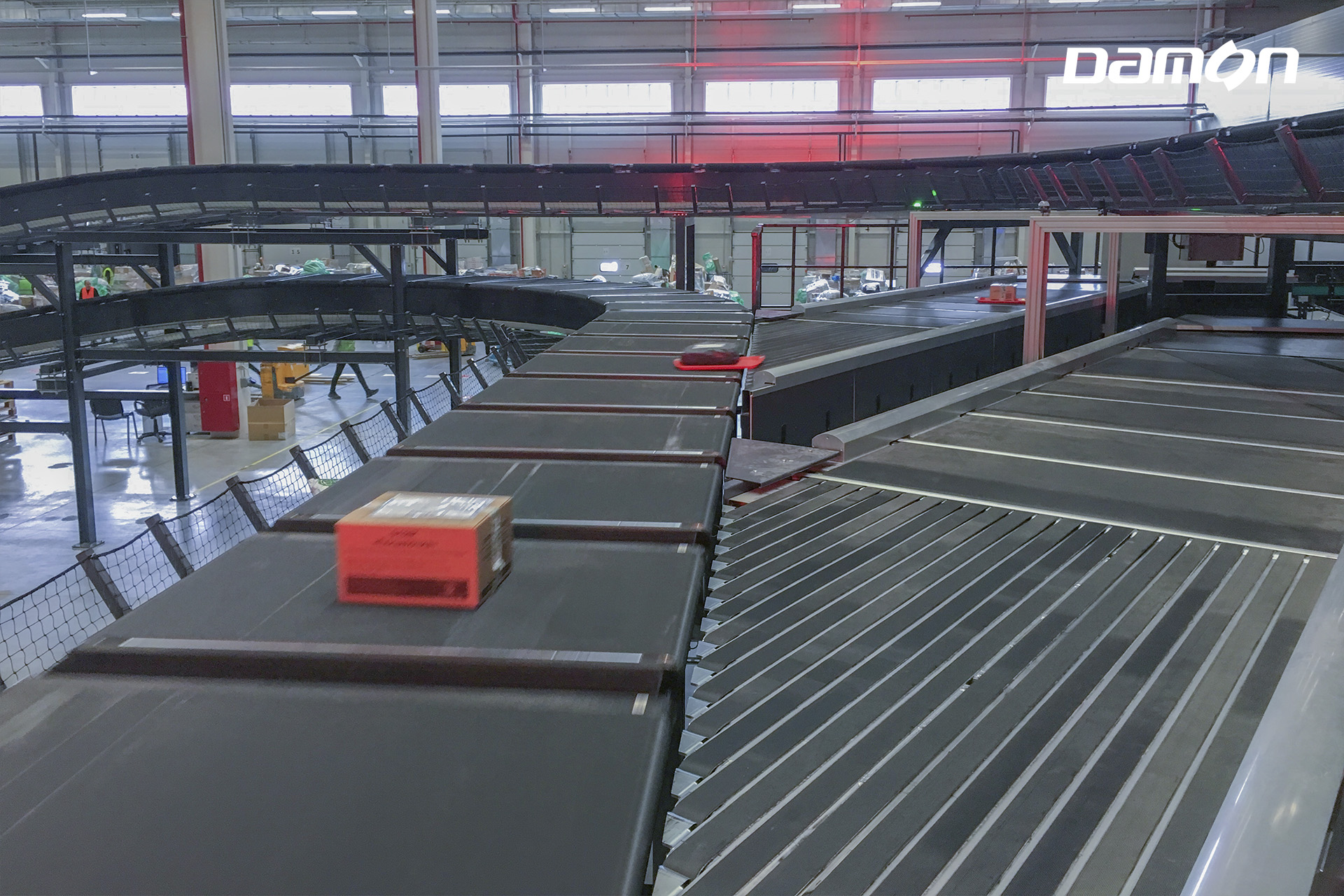 Russian market has always been one of the focuses of Damon's overseas business. With many years of practice, Damon has a in-depth understanding of Russian market and its logistics pain points, to provide intelligent logistics system solutions that better meet the needs of local customers and professional all-round service support, laid a solid foundation for the deep cultivation in Russia and even the entire European market. Besides, Damon has set up a complete localization marketing service system in Australia, Europe, the United States, Southeast Asia, Japan and South Korea, Brazil, Singapore and other overseas high-growth regions, through sales planning, manufacturing, engineering design, project implementation, spare parts and other links, in order to quickly respond to the pre-sale, sale and after-sales needs of global customers.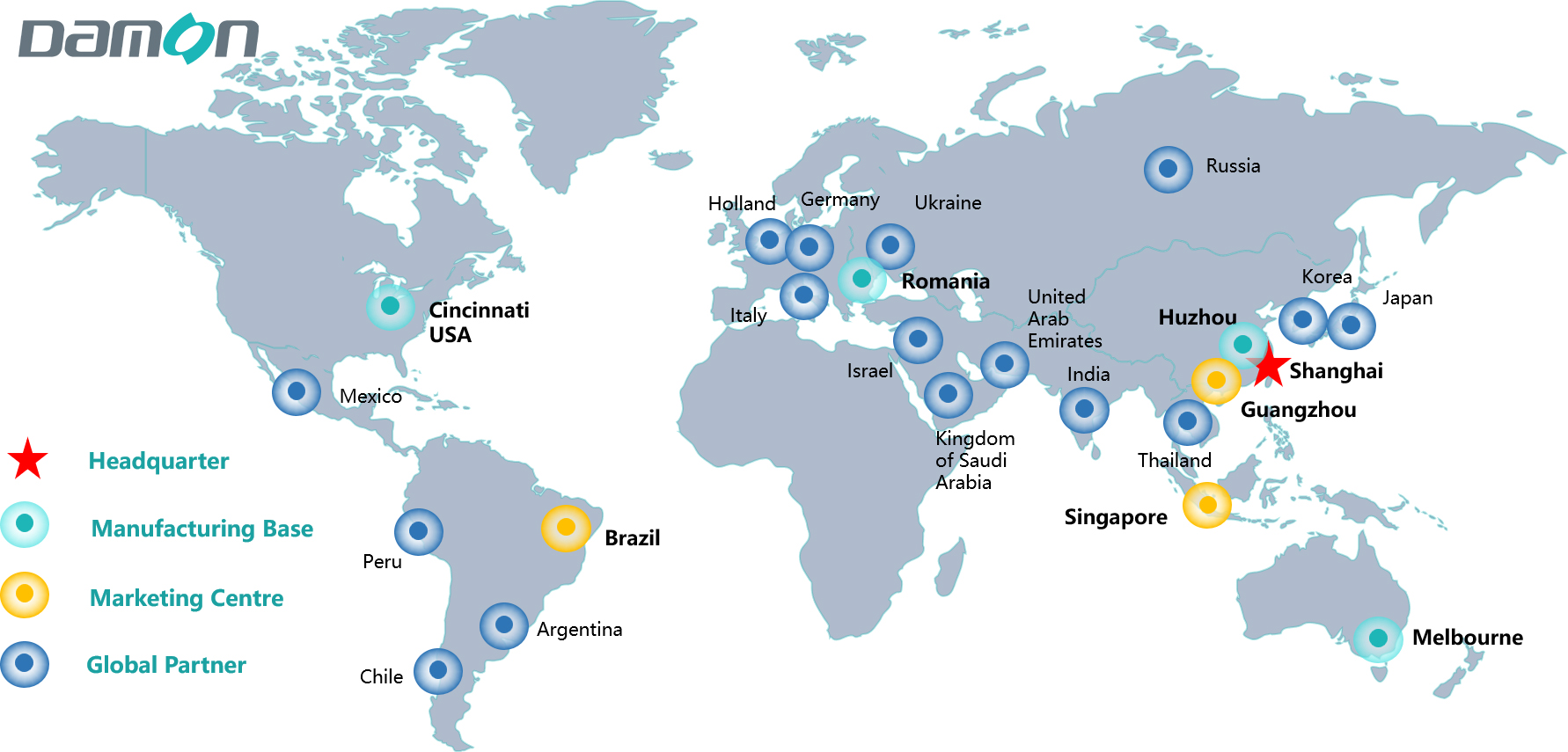 Since 2011, Damon Technology Group has vigorously promoted globalization process, takes "Local serve local" as the core strategy and actively deploys a global manufacturing, marketing, and service network. Overseas projects have spread to over 30+ countries and regions worldwide. Although the current economic recovery is not goods as expected, Damon's overseas business continues to grow, accounting for approximately 28.5% of group's business in 2022. As globalization gradually enters the fast lane, Damon utilizes channels such as localized assembly from overseas factories, local industry chain resource cooperation, and logistics technology sharing and application to achieve local production and wider market coverage of Damon's intelligent logistics equipment.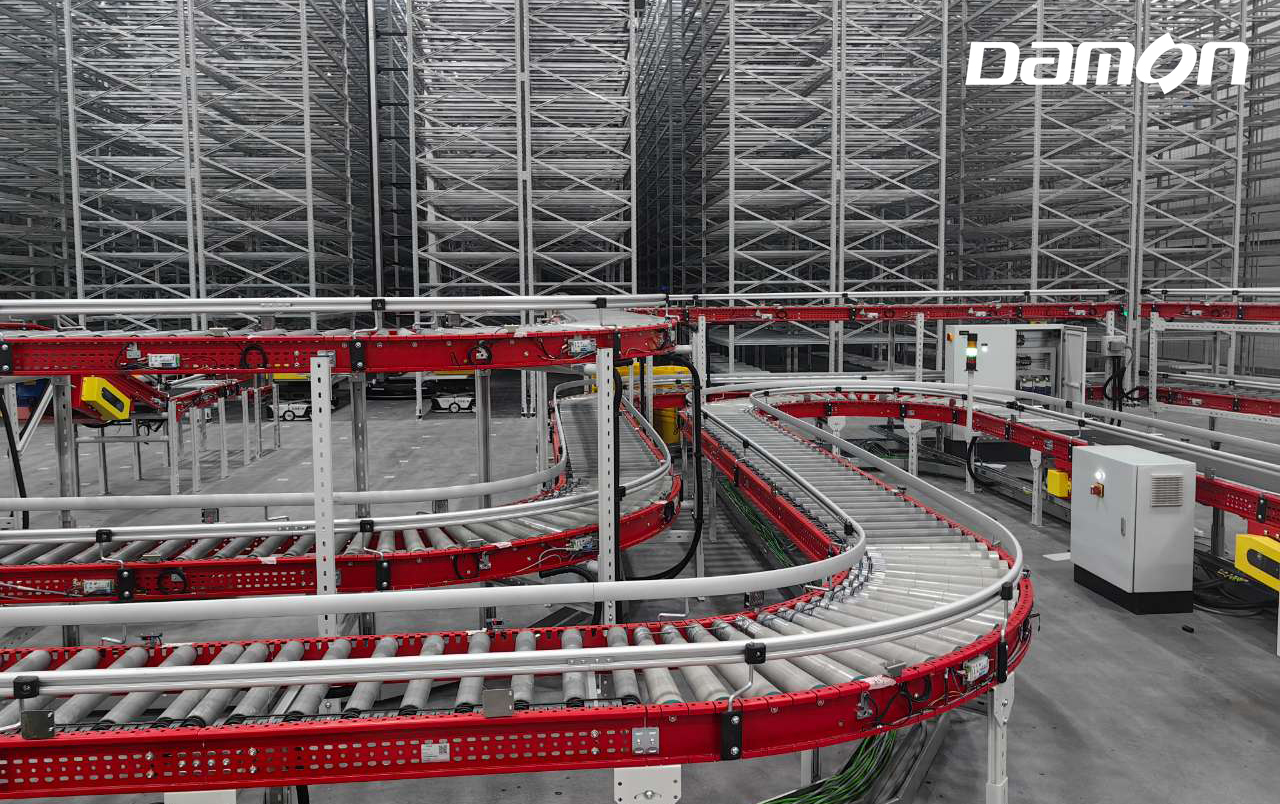 At present, Damon has formed a layout of "domestic central factory+global regional factory+local cooperative assembly factory", fully utilize the R&D capabilities of domestic manufacturing bases and the advantages of unified batch production, radiate overseas regions and assembly factories, improve product process level, and accelerating the assembly and debugging of main products in the local area, to provide reliable guarantees for the rapid delivery of key logistics equipment systems and project full process service.
In the future, Damon will continue to focus on overseas segment market, provide global customers with high-quality made-in China products and China standard services, at the same time, cooperate extensively with intelligent logistics ecosystem partners, continue to optimize and expand South America, Europe, Southeast Asia and the Middle East and Africa markets, accelerate globalization, strive to create a new situation of international business high-quality development of, and sing Damon brand to the world!