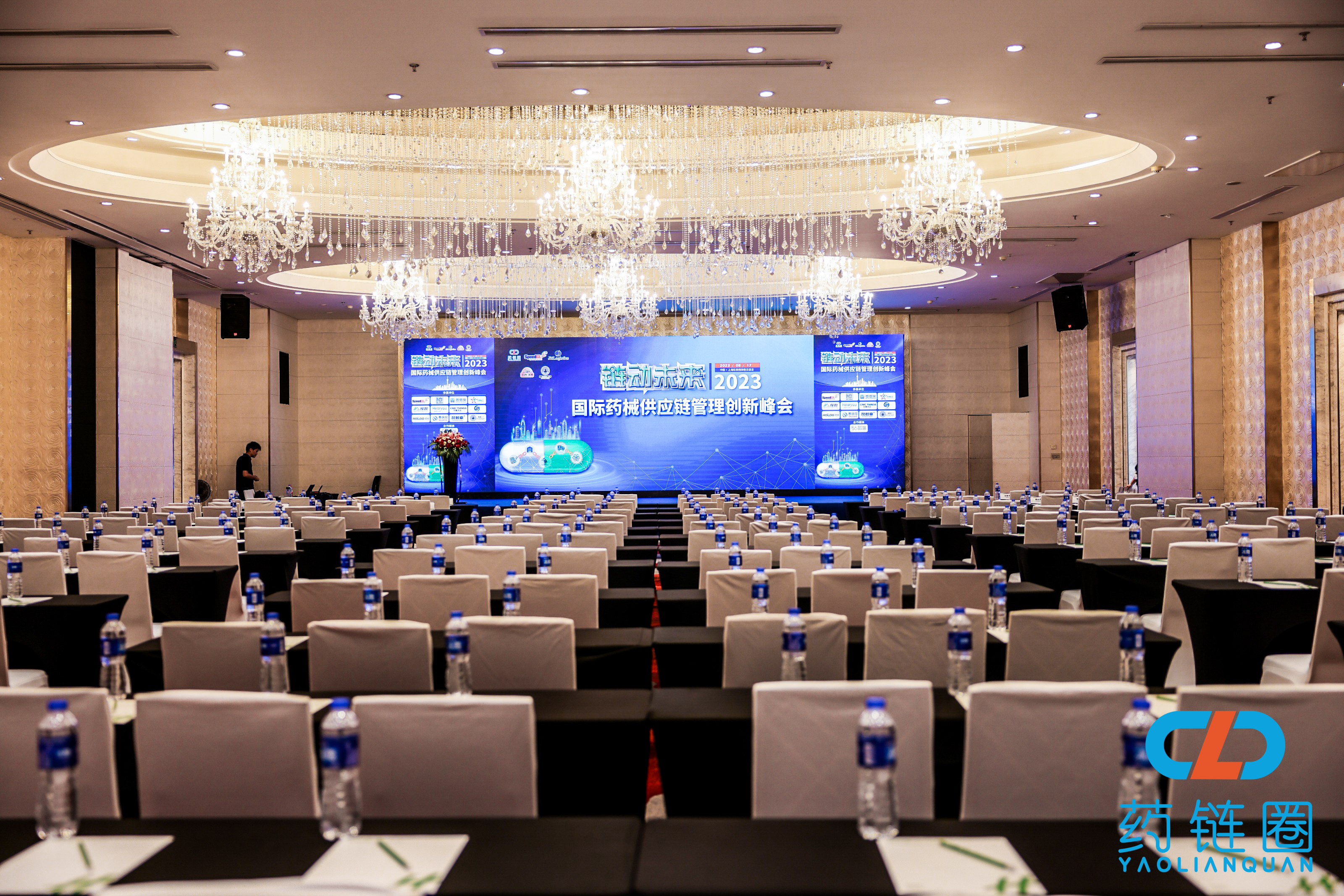 On August 17th-18th, 2023, 2023 International Pharmaceutical Equipment Supply Chain Management Innovation Summit hosted by the YAOLIANQUAN platform was successfully held in Shanghai. With the theme of "Chain-act Future", the summit focused on the current situation of pharmaceutical equipment industry development, and many aspects of imperfect development in supply chain integrated management, digital intelligent transformation and upgrading, new retail of pharmaceutical equipment, multi-warehouse linkage procurement, intra-hospital SPD. The summit invited domestic and foreign experts, scholars and enterprise representatives in the pharmaceutical equipment supply chain, pharmaceutical equipment logistics, quality management and other industries to gather together, deeply discuss the innovative development road of pharmaceutical equipment supply chain's digital intelligence, high-end orientation and integration under the background of double cycle.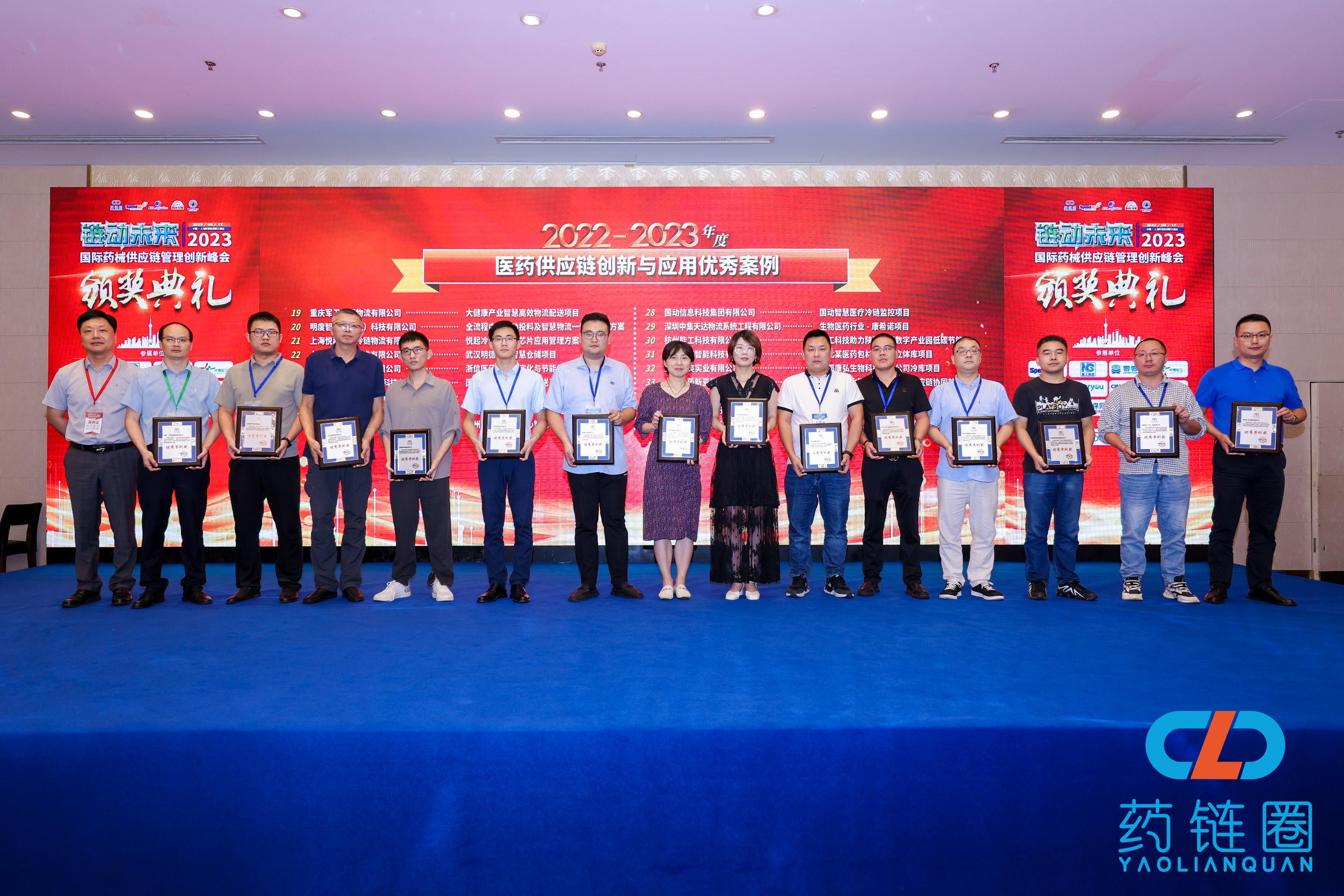 Damon was invited to attend the summit, successfully won the "2022-2023 Pharmaceutical Supply Chain Innovation and Application Excellent Case Award" by virtue of "Jointown Pharmaceutical Logistics Center Intelligent Transportation Sorting System Project" with high automation, flexibility and efficiency.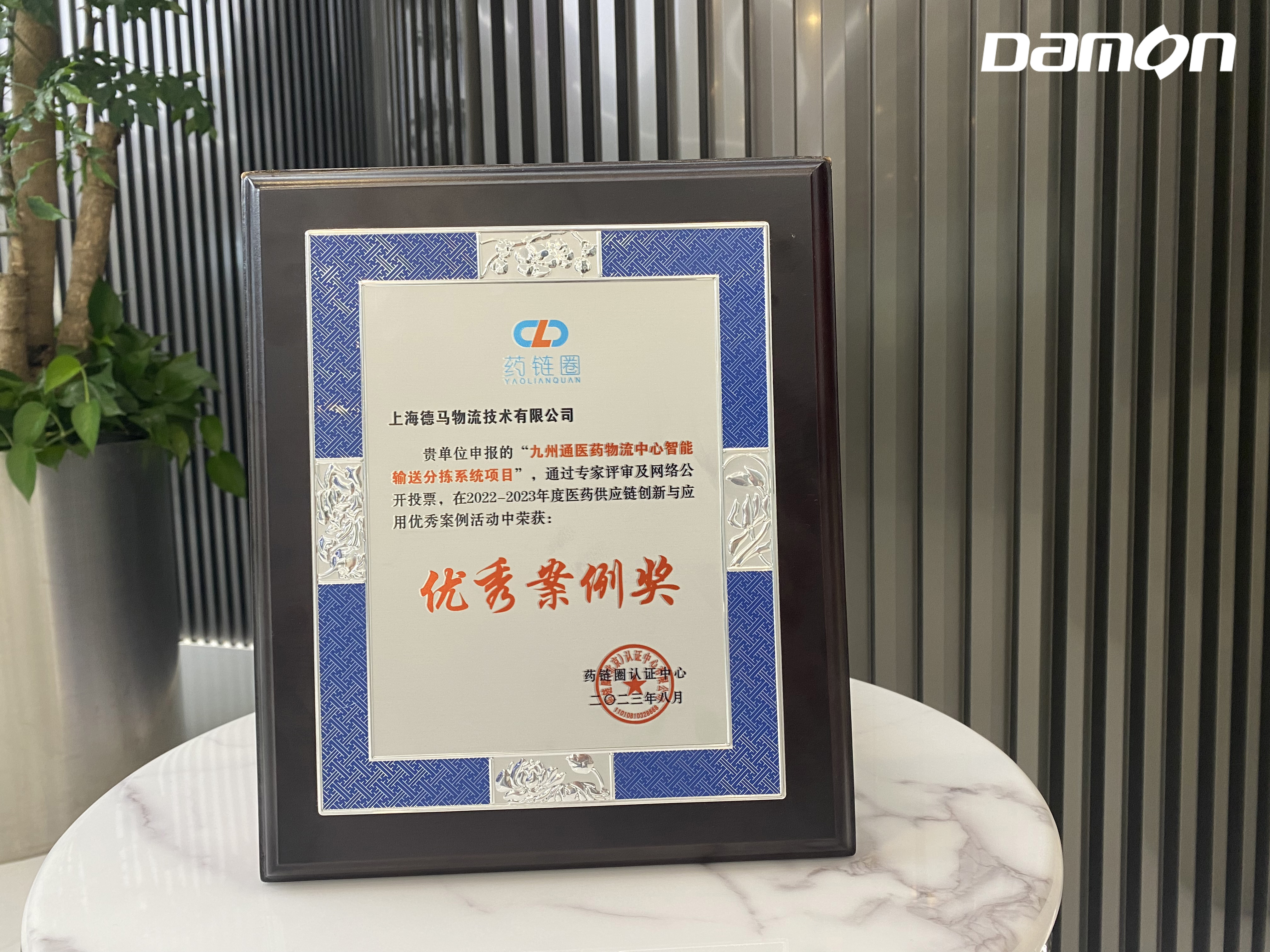 Jointown Pharmaceutical Logistics Center Project is located in Jinan City, Shandong Province, with a total construction area of more than 107,000 square meters. There are many kinds of medicine in the warehouse, large amount of picking, and complex warehouse allocation process, Damon has tailored a set of intelligent conveying and sorting system that meets customer needs according to the business model and operation process of Jointown. Since its official launch, the average daily order throughput of the system has reached 100,000 pieces, which can support 13.5 billion yuan annual turnover target of Jointown Pharmaceutical Group, and has been highly recognized by customers.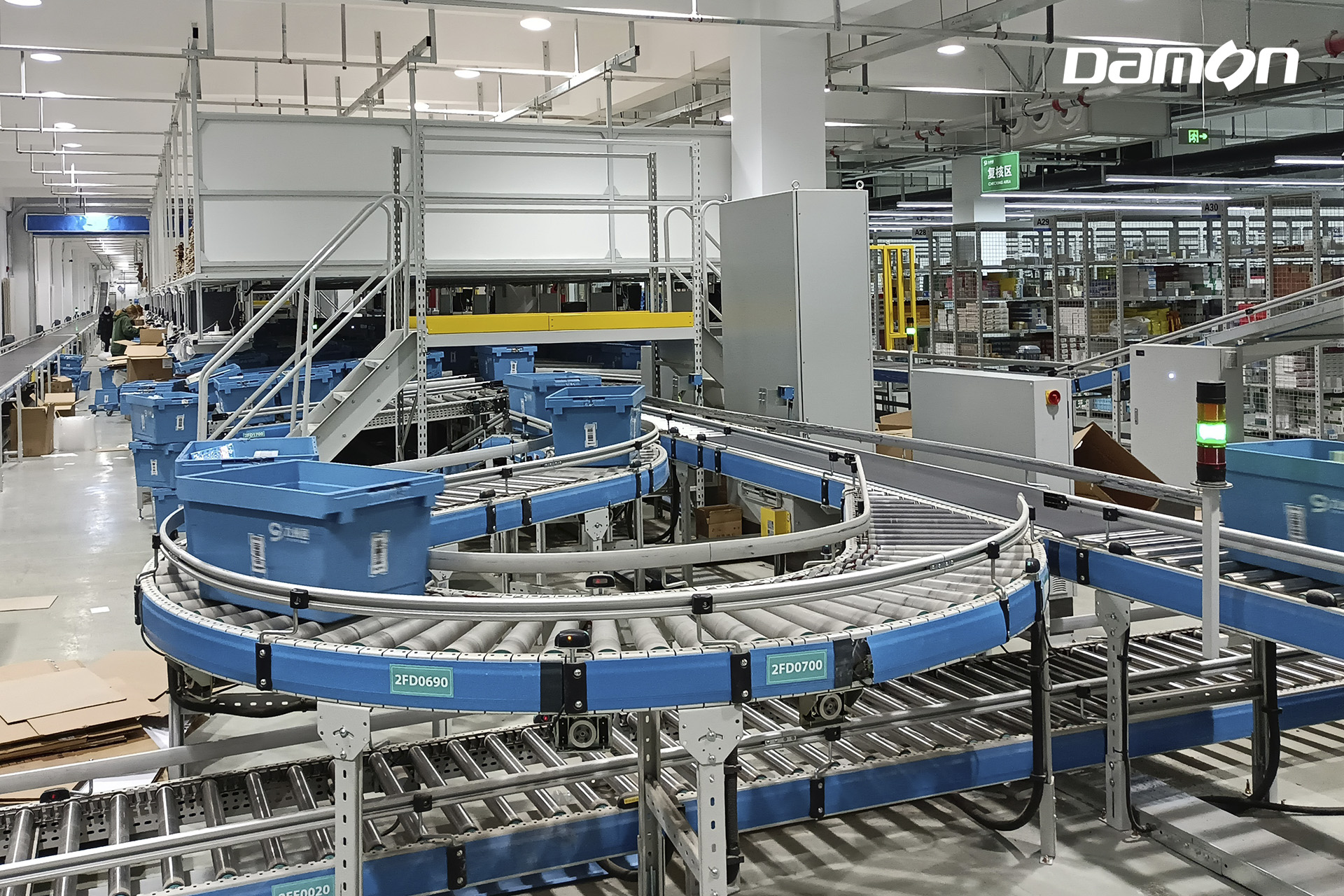 For this project, Damon flexibly deploys a total length of 5KM i-G5 modular intelligent carton conveyor platform, high-speed sliding shoe sorter, multi-in one-out screw lifter, narrow-belt sorter and other core equipment, which can carry 0.5-36kg of medicine, reliability of more than 90%, system sorting efficiency up to 6,000 pc/h, while greatly reducing the sorting error rate.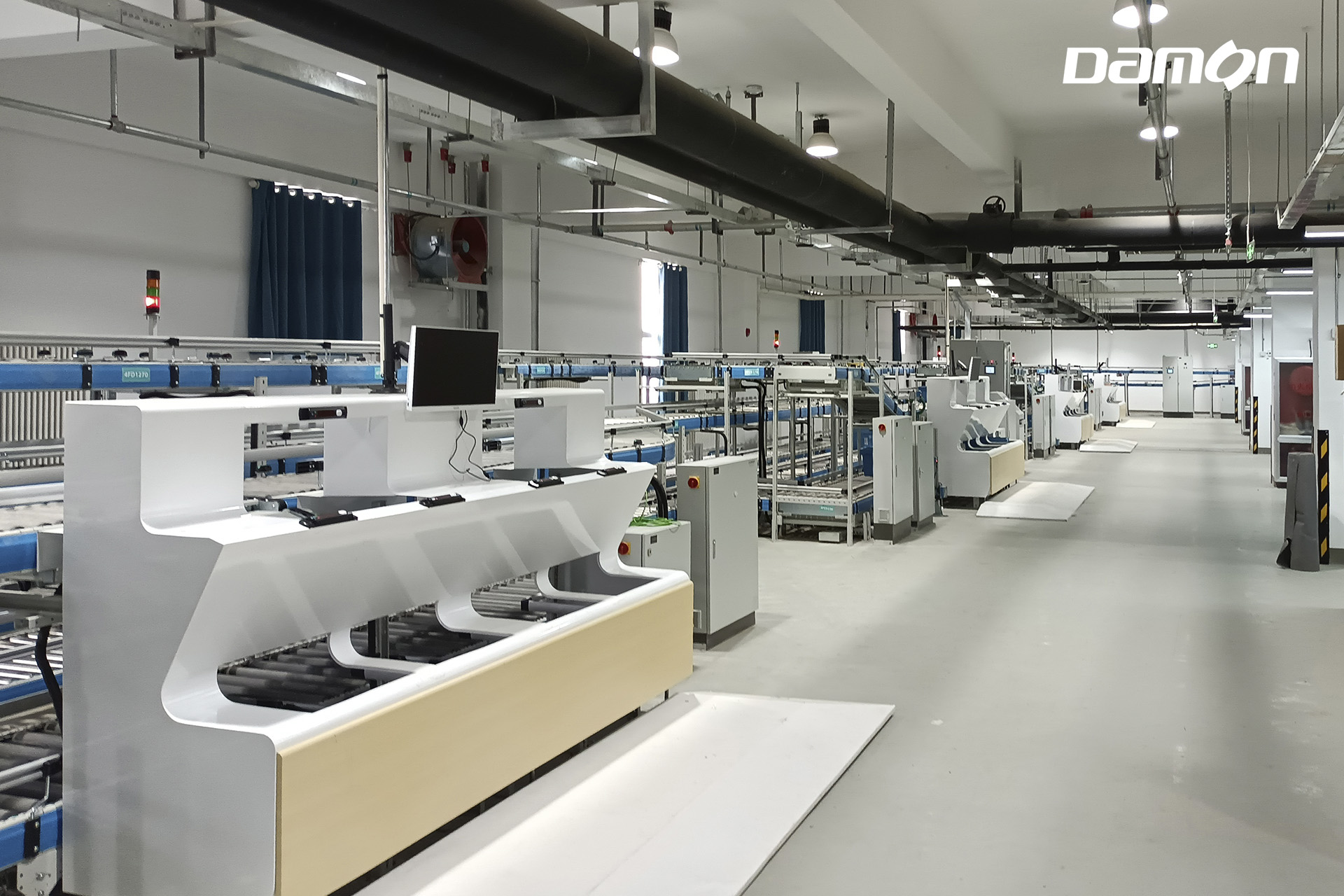 Damon cargo-to-person picking system can handle 800 order lines/hour for Class A medicine, 300 order lines/hour for Class B and C medicine, and the efficiency of packaging review can reach 250 order lines per hour. At the same time, cooperateing with intelligent handling AGV, it greatly improves the order processing capacity of Jointown stores and reduces the intensity of manual work. Damon self-developed WCS can quickly connect with the customer's upper system, cooperate with the equipment in warehouse, improve system's overall automation and information level, and achieve high efficient compliance throughout the entire process.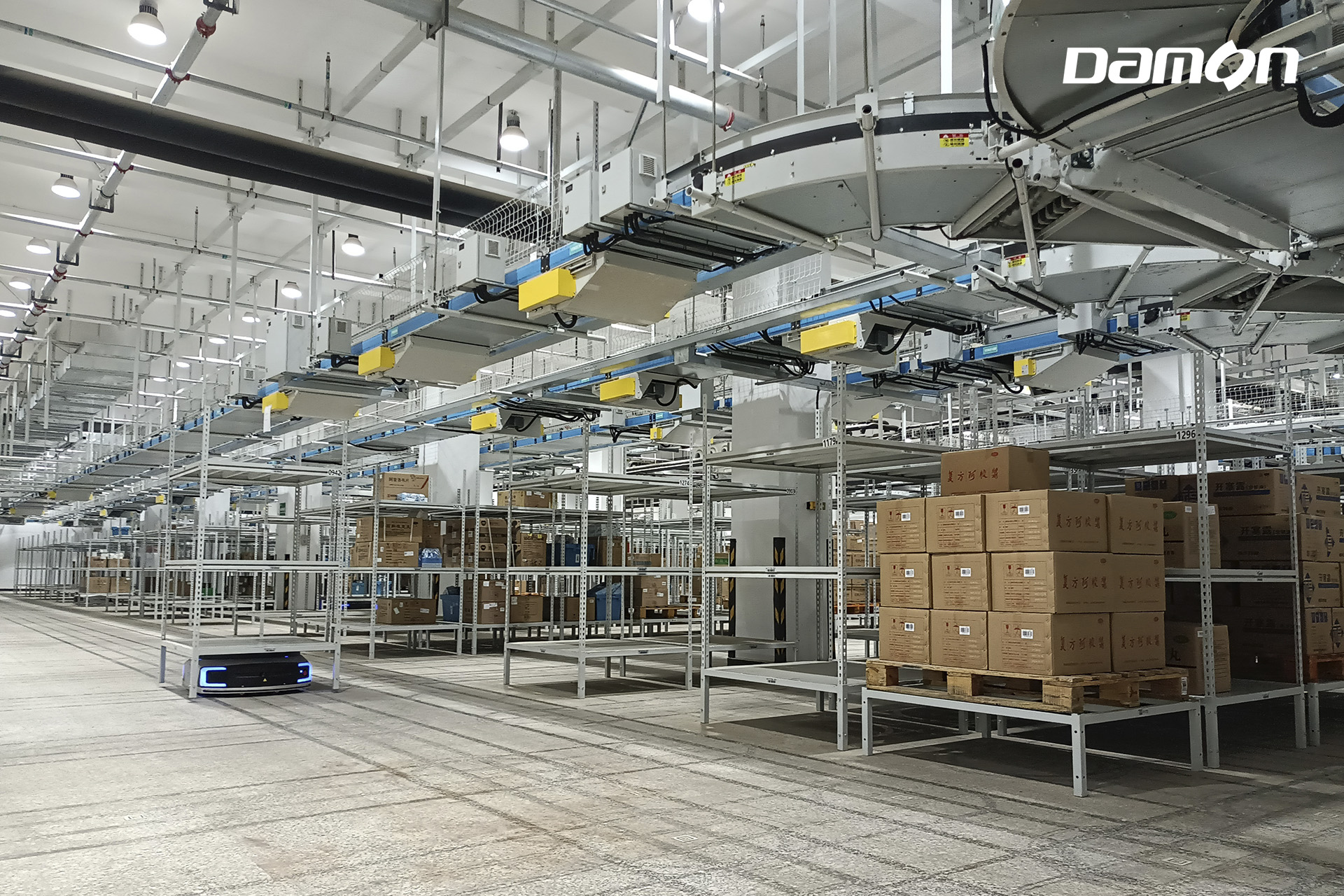 With the increasing global demand for medical and pharmaceutical products, the diversity of pharmaceutical categories, and different properties of medicine storage and transportation, pharmaceutical industry is faced with many challenges such as extremely long storage and transportation time, difficult temperature control management, high damage rate of logistics transportation, security vulnerabilities of system data, remote warehouse setting and multi-warehouse linkage barriers. How to further improve the timeliness of pharmaceutical logistics? How to build a high-quality pharmaceutical logistics system? How to accelerate the digital transformation of pharmaceutical logistics? It is worth thinking deeply about.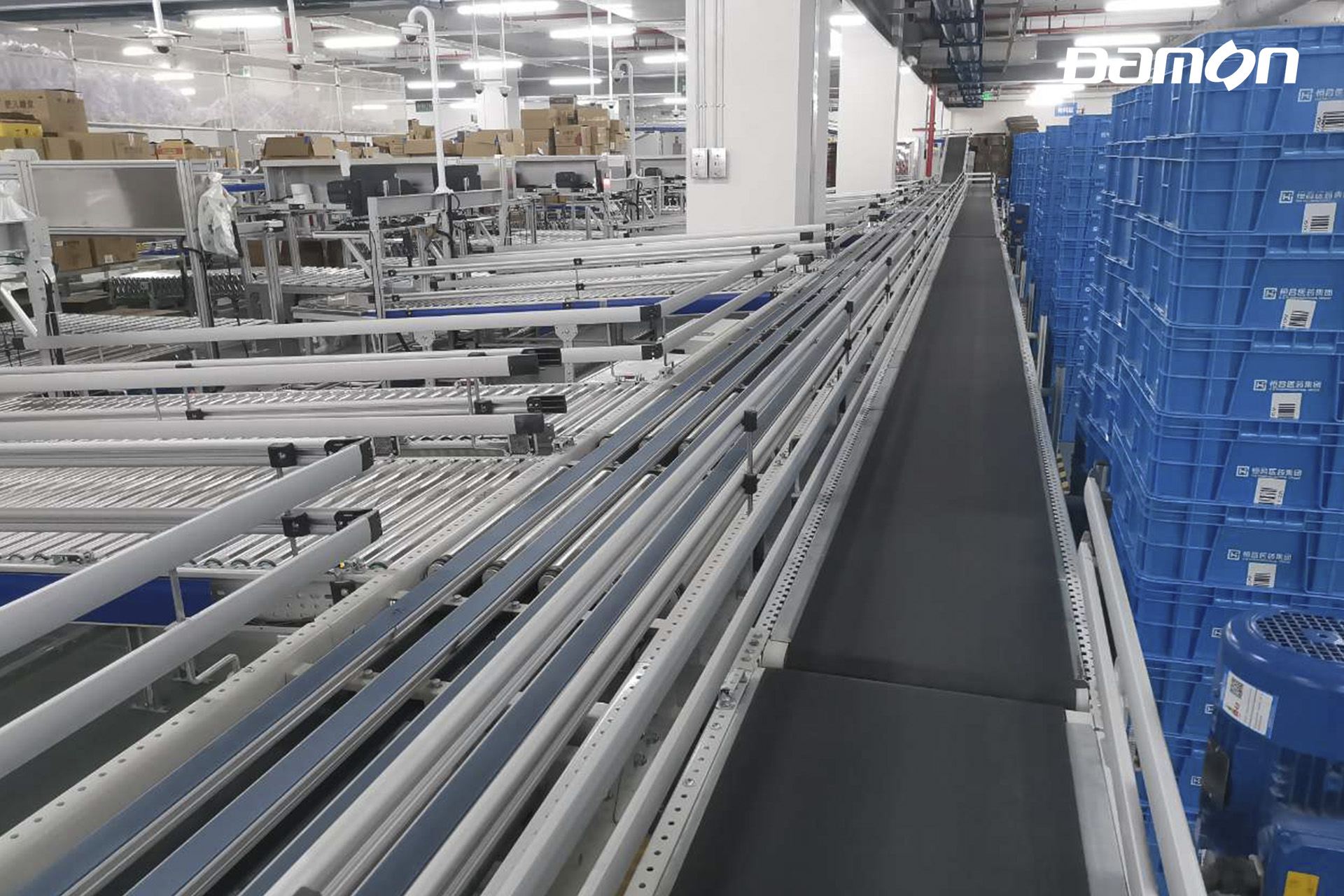 As a global customer-trusted intelligent logistics core equipment and system solutions provider, Damon has a clear knowing of the pharmaceutical industry development trend, continuously delves into the actual needs and pain points of pharmaceutical logistics, and has rich project implementation experience in the field of pharmaceutical logistics automation. Relying on the professional accumulation of over 2500+ projects worldwide, Damon has successfully served numerous industry benchmark enterprises in the field of pharmaceutical logistics, such as Jointown, Maiwe, Renhe Pharmaceutical, and Hongxiang Pharmaceutical. Empower its logistics center to undergo digital innovation and upgrading, and enhance the management level of pharmaceutical supply chain logistic.
This award fully demonstrates the affirmation from pharmaceutical industry authority on the planning ability and project integration strength of Damon's solutions. In the future, Damon will focus on innovation in pharmaceutical logistics technology, continuously improve product quality and project delivery quality, at the same time, it will also continue to polish the company's core "three forces", fully enhance product competitiveness, project core capabilities, and quality vitality. Damon will wholeheartedly customize efficient and stable intelligent logistics system solutions and high-quality services throughout the entire process for top customers in the global pharmaceutical industry, provide strong driving force for high-quality development and industrial upgrading of intelligent pharmaceutical supply chain.