Safety is the most important cost of enterprise production and operation, and it is the bounden responsibility of Damon Technology to guard customer site safety. June 2023 is the 22nd Safety Production Month in China, focusing on the core purpose of "Guard Customer On-site Safety", Damon Technology Intelligent Logistics Division carried out activities such as the issuance and receipt of the "Safety White Paper", safety training, emergency drills, hidden danger investigation and management with the theme of "Everyone keeps safety and everyone will respond to emergencies".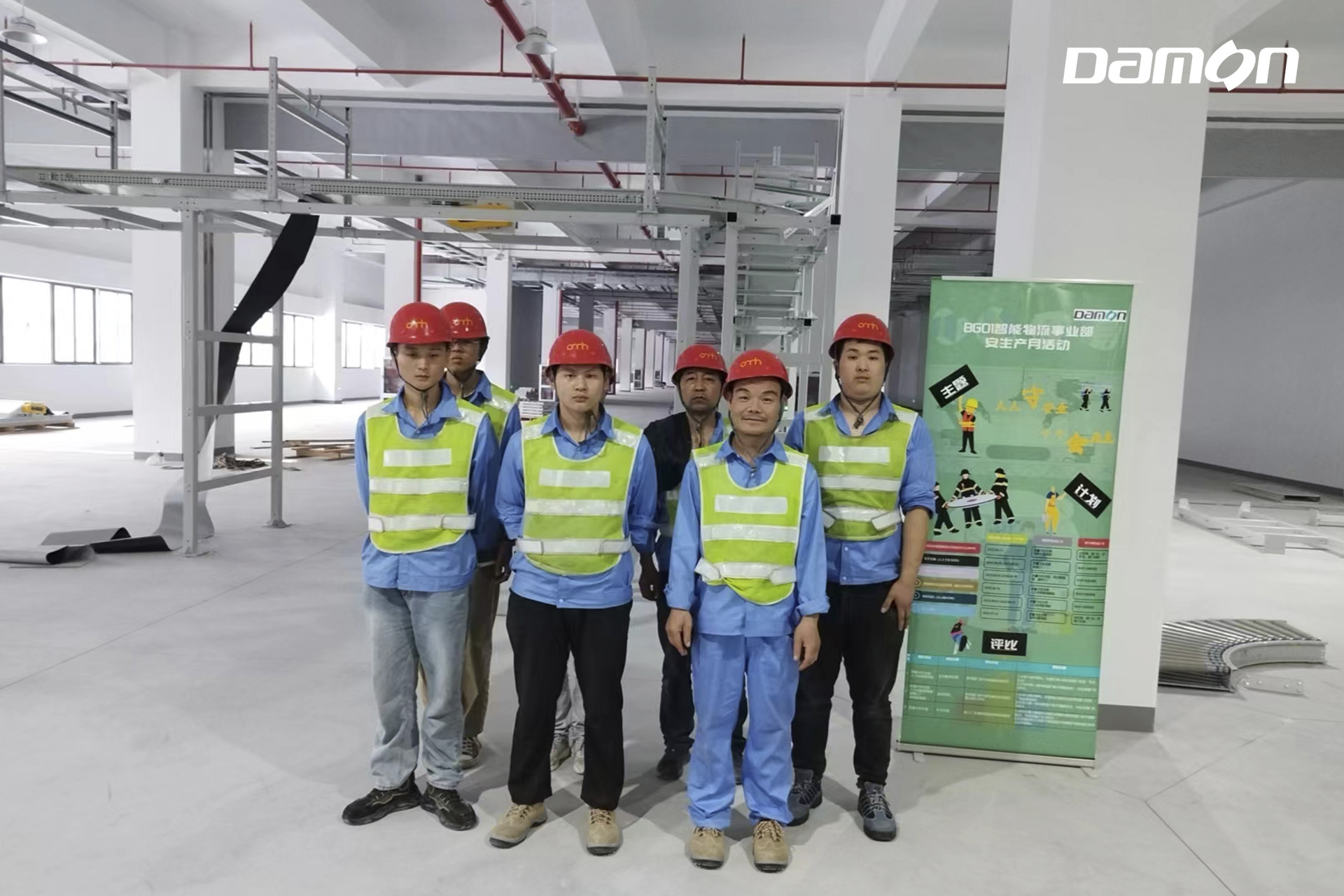 1.Safety White Paper
Launch all employees a commitment to safety, and build customer on-site safety awareness defense line. The first edition of Intelligent Logistics Division "Safety White Paper" has been printed and issued on June 13th , the "Safety White Paper" uses the form of graphics to express the basic requirements of customer site safety in a concise and concise manner, while clarifying the responsibilities of employees, it will also be more convenient for employees to learn intuitively, in order to apply he fastest practical application to the customer site production safety work.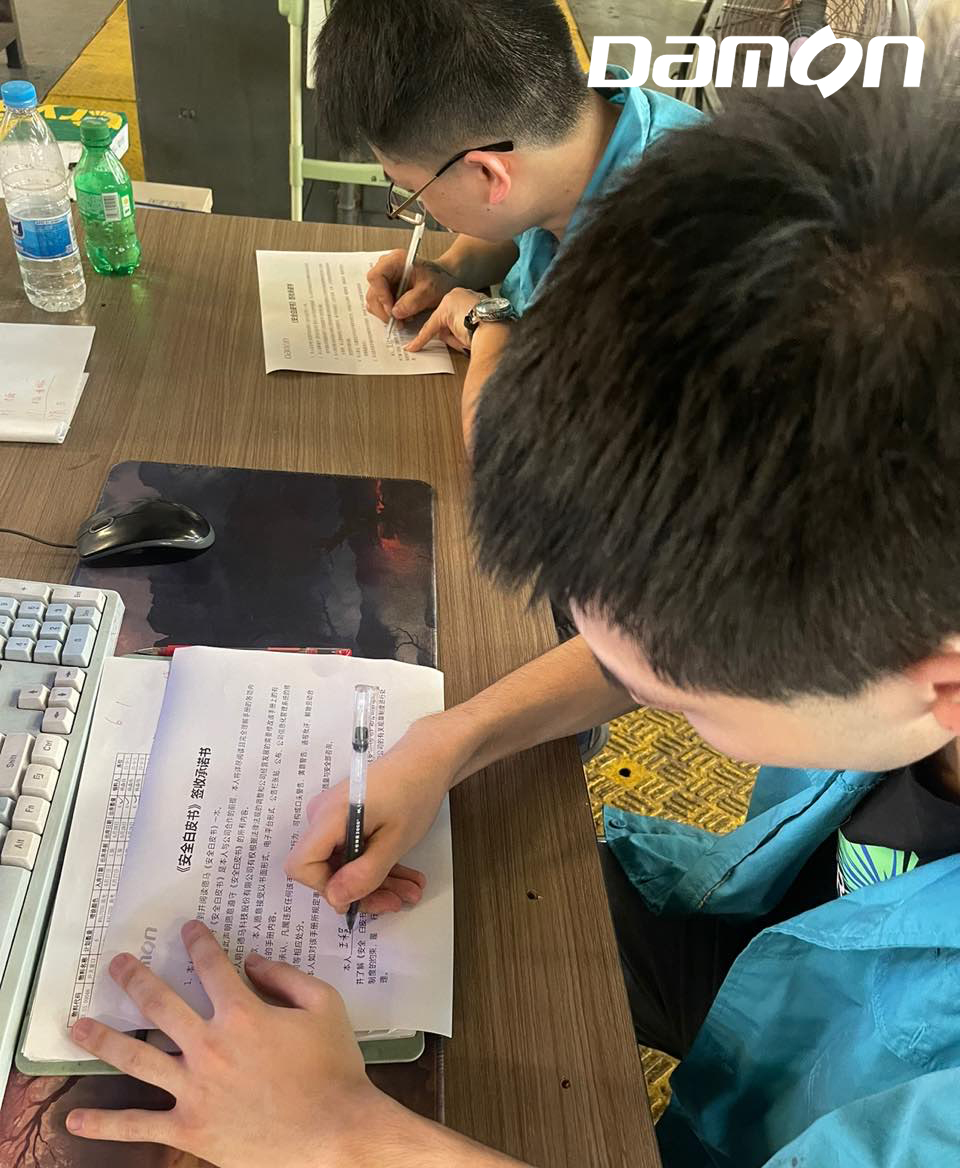 2. Safety training
Organize safety knowledge training, comply with customer on-site safety management requirements. At the safety month kickoff meeting and management safety training event of the Intelligent Logistics Business Division, Mr. Wu Zhonghua, the General Manager of the Business Division, emphasized that "Safety is the top priority project, and safety is everyone's responsibility". In order to ensure that each employee has a clear understanding of what they should do and how to do it, the Business Division has organized the "Business Division Safety Education and Training for Entering the Company", "Emergency Knowledge Training", and "Management Safety Practical Training". Through training, each department actively consults or submits safety performance records to ensure compliance with customer on-site production safety work.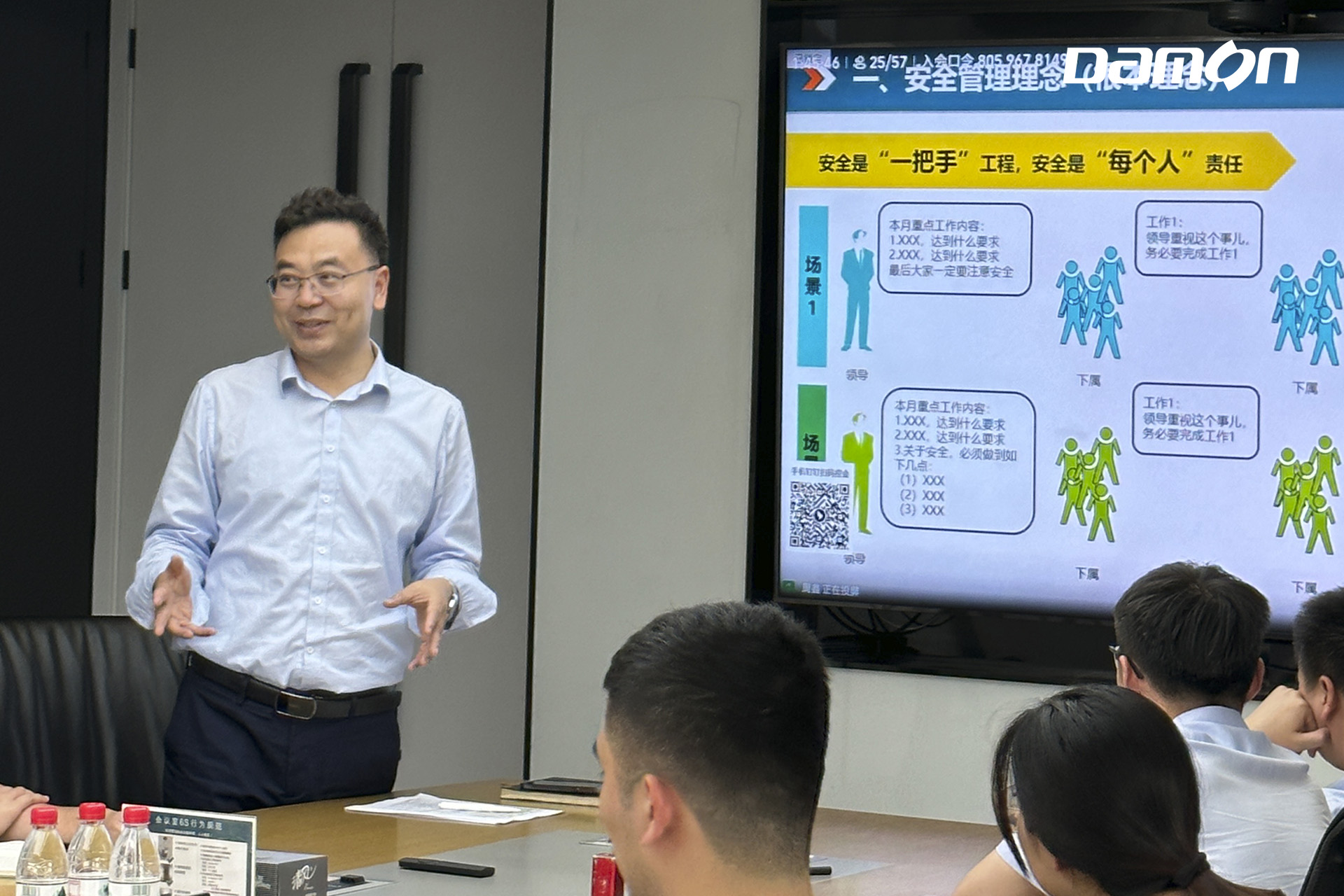 3. Emergency drills
Carry out practical emergency operation drill to reduce customers' economic losses from on-site accidents. The fundamental purpose of safe production is to ensure the orderly production and operation of enterprises and promote economic development. When safety accidents occur, whether it is casualties or material damage, it may lead to economic losses. The business division organizes emergency drills such as electric shock at the customer's site to ensure that the economic loss of the customer's site can be minimized after the accident.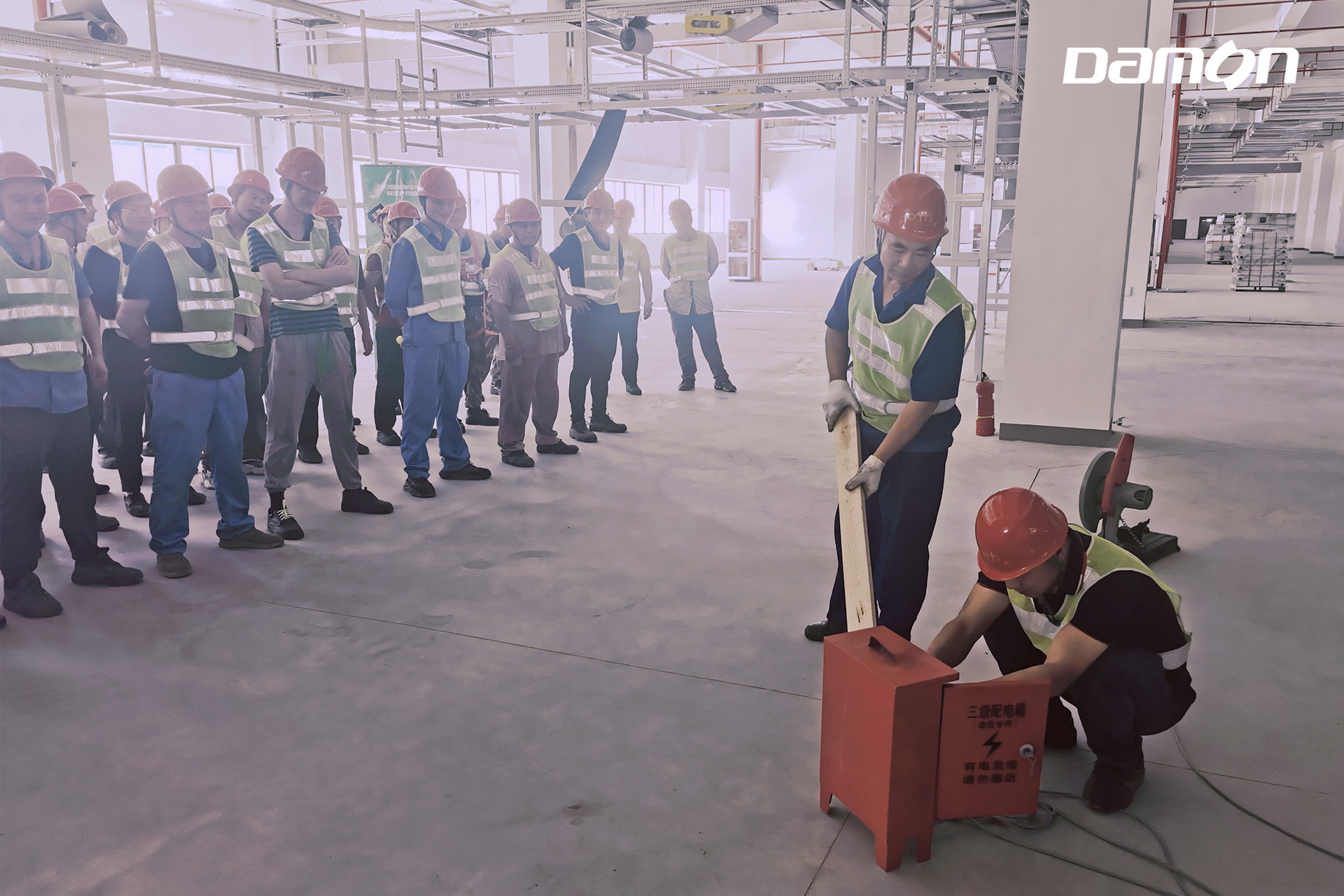 4. Hidden danger investigation and management
Implement hidden danger investigation and management, and protect the customer site personnel property safety. According to the customer site major and common safety hazards to intensify the investigation and management, conduct inspections on the use of labor protection equipment, qualification review of special (equipment) operators, and regular inspection and maintenance situation of special equipment, and urge the relevant responsible person to rectify timely, and to draw inferences to carry out self-inspection and self-correction, so as to reduce the risk of accidents.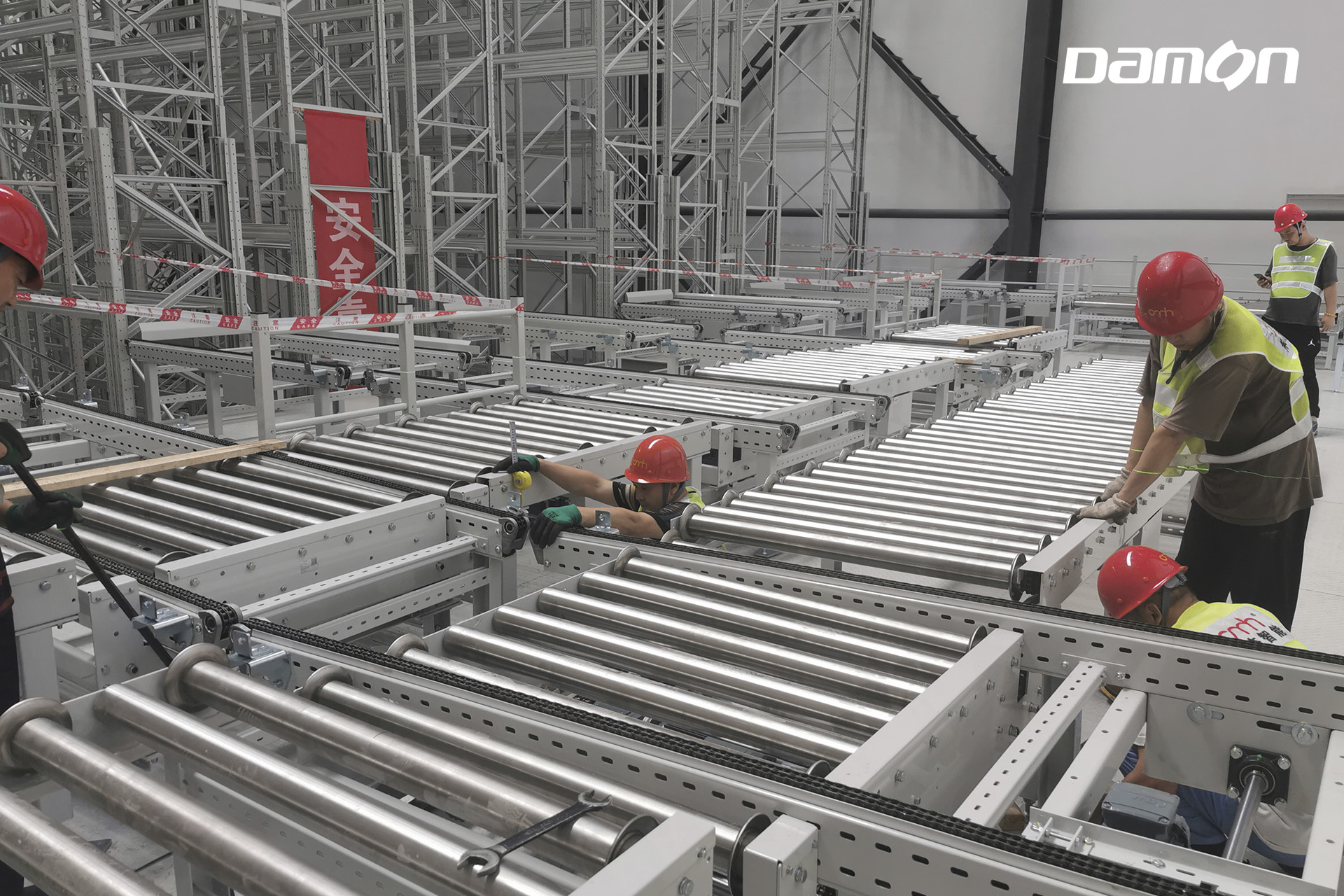 Take a heavy burden and embark on a long road, keep our resolve. Protecting customer safety costs is the responsibility and mission of Damon Technology. Although the various activities carried out in Safety Month have achieved phased results, Safety Month is only a small milestone in the safety production work of Damon Technology's intelligent logistics business division. It still requires the unremitting efforts of business division all members to jointly create value for customers.