On September 19th -23rd, 2023, the 23rd China International Industrial Expo was grandly held at the Shanghai National Exhibition and Convention Center. Taking this opportunity, Damon Technology and Siemens have officially formed a strategic alliance. Under the joint witness of Mr. Wu Zhonghua, Vice President of Damon Technology Group and General Manager of Intelligent Logistics Division, and Mr. Wang Haibin, Executive Vice President of Siemens (China) Co., Ltd., and General Manager of Great China Digital Industry Group, Mr. Liu Feng, Director of Damon Intelligent Logistics Division Supply Chain and Project Procurement Department, and Mr. Zhang Jinsong, Senior Vice President of Siemens China Digital Industry Group and General Manager of East China Region, respectively signed this cooperation agreement on behalf of both parties.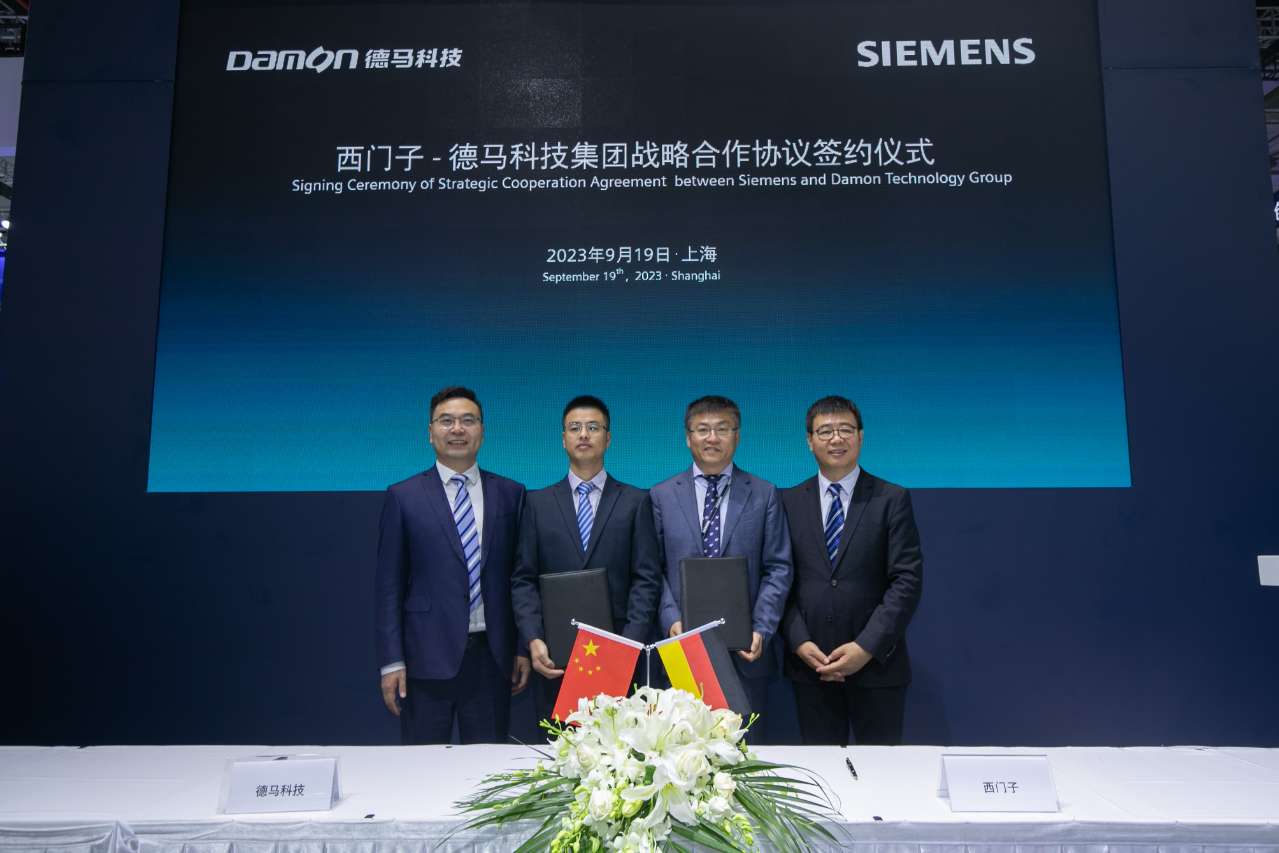 In the development wave of digital economy, digital transformation is a way of exploration that constantly challenges the status quo, and it is also a required course for sustainable long-term development. The opportunities generated by it make more and more enterprises participate in it. The application of digital technology has penetrated into all aspects of logistics, artificial intelligence, Internet of things, AR/VR, cloud computing, Internet, blockchain, big data and other cutting-edge digital technologies, all have been applied more deeply and widely in the field of intelligent logistics, and digital logistics has become an irresistible trend.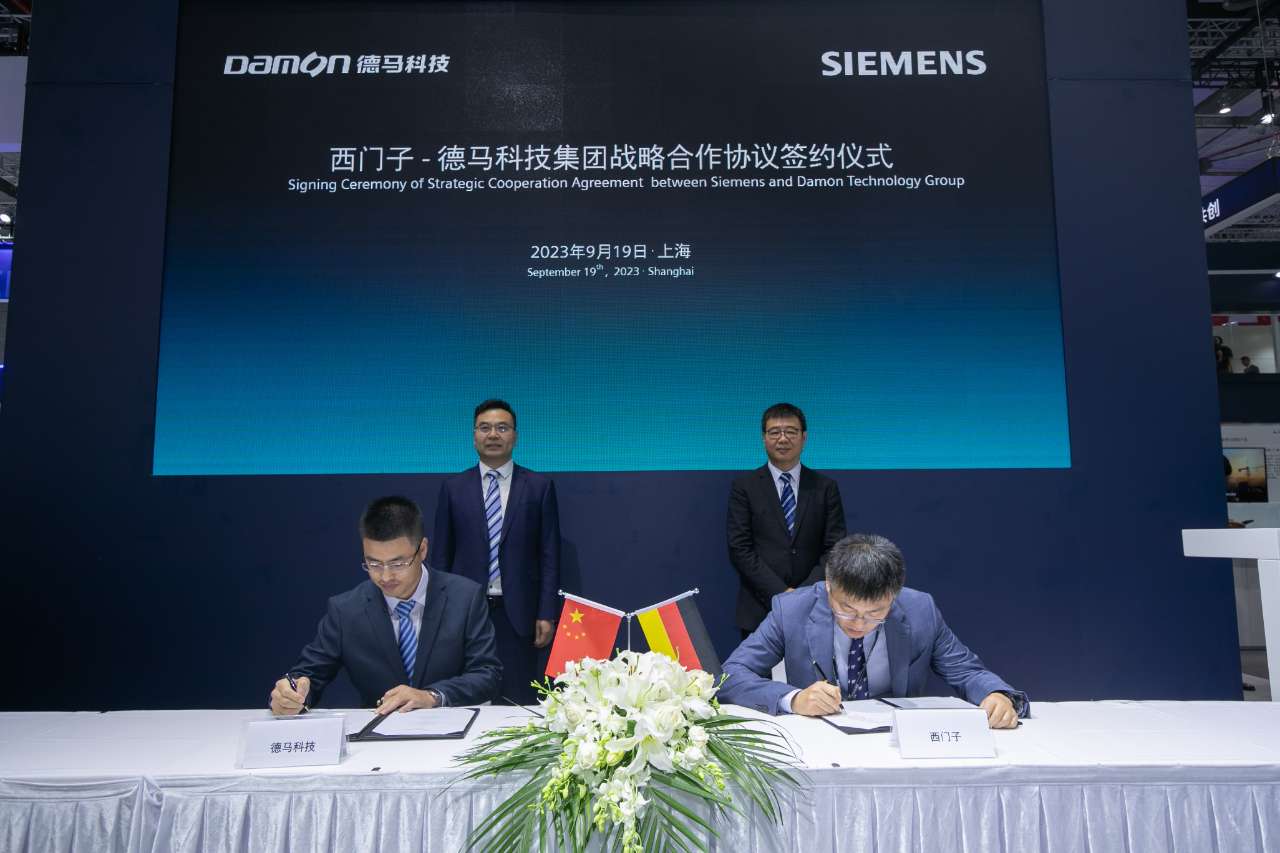 In recent years, in order to accelerate the digital transformation, Damon Technology has actively collaborated with partners in the intelligent logistics ecosystem to create a comprehensive digital logistics ecosystem and further accelerate the large-scale application of digital innovation technology in the field of intelligent logistics equipment. As an important contributors to the ecological value of intelligent logistics, Siemens and Damon have strong complementary products and technologies in the field of digital logistics. Both sides will join hands in strength to fully utilize their respective advantages and conditions, establish long-term cooperative relationships in fields such as factory digitization, automation and drive product applications, seize Chinese enterprises digital transformation new opportunities, and work together to empower global customers with digital technology towards a sustainable future.
Take this cooperation as an opportunity, in the future, Damon will closely focus on product innovation and technological innovation, continue to deepen the industrial chain, and co-create with intelligent logistics ecosystem strategic partners. By creating high-end intelligent logistics equipment products and building digital logistics platforms, Damon will enhance the service capability of intelligent logistics scenario-based solutions, improve digital logistics management and service quality, create value for more customers' logistics scenarios and win the future of high-quality development.
About Siemens
Siemens AG is a technology company specializing in the fields of industry, infrastructure, transportation and healthcare. From more efficient and energy-efficient factories, more resilient supply chains, smarter buildings and power grids, to cleaner and more comfortable transportation and advanced medical systems, Siemens is committed to making technology promising and creating value for customers. By integrating reality and the digital world, Siemens empowers customers to drive industrial and market changes, help billions of people, and co-create every day together.